3rd, 4th & 5th July 2019 – The Hogan Mezz Suite, Croke Park Stadium
The research conference is run over 2.5 consecutive days (Wednesday to Friday) to showcase the latest research and development and create a platform for discussions with international thought leaders from the IGLC community. Research papers & posters will be invited from researchers in academia & practice on any topic allied with Lean Project Delivery. The submissions will include:
Industry case studies.
Applied research currently being tested in the market.
"Blue skies" research where the next generation of ideas and development grow from.
The research will be presented through a mixture of plenary, parallel and poster sessions. Sessions will be chaired by participants of the IGLC community. Professors Christine Pasquire and Farook Hamzeh are the Scientific Committee Chairs.
Professor Christine Pasquire – Nottingham Trent University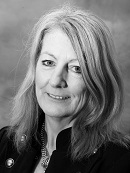 Christine Pasquire has a BSc Quantity Surveying, a PhD in Construction Management and is a Fellow of the Royal Institution of Chartered Surveyors. One of the original four directors of LCI UK Ltd, Christine has been a long standing advocate, researcher and teacher of Lean Construction.
She is currently Professor of Lean Project Management in the Centre for Lean Projects at Nottingham Trent University, UK.
Christine's route to lean began 20 years ago with research into offsite manufacturing particularly in the Building Services sector and has grown to encompass the practicalities of lean implementation in both project and organisational transformation. Current research projects include applications of Takt and other forms of lean

construction planning; measurement of the impact of Lean on human performance; investigations into waste that is institutionalised within the systems and structures of design and construction and developing pathways for common understanding as a flow.
She has published over 110 peer reviewed papers and completed in excess of £2,000,000 of funded research work in the field of construction management.
Professor Farook Hamzeh – American University of Beirut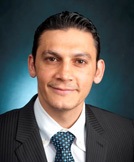 Dr. Hamzeh is a champion of Lean Construction. His theoretical and applied research in the US and the MENA region aims at improving the design and construction of projects. Working in the construction industry, conducting research on actual design and construction projects, developing models, and establishing new performance metrics all contribute to his mission of making design and construction Lean.  Dr. Hamzeh is a leader of the Production and Planning control area within the International Group of Lean Construction (IGLC) and has published heavily on Lean Construction and related topics.
Dr. Farook Hamzeh is an Assistant Professor in Civil and Environmental Engineering at the American University of Beirut (AUB) since 2011. He earned his Bachelor in Civil Engineering from AUB in 1997 and later a Masters in Engineering Management in 2000.  Dr. Hamzeh then received a Master's in Engineering Project Management from UC-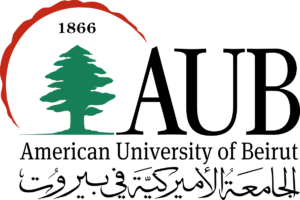 Berkeley in 2006. He earned his Ph.D. in Civil and Environmental Engineering (Engineering Project Management emphasis) from the University of California (UC), Berkeley in 2009. He became an Assistant Professor at Colorado State University between 2009 and 2011.
Dr. Hamzeh has worked for more than seven years in the construction industry in Lebanon, Qatar, Dubai, and the United States on several mega projects. These include the $1.7 Billion Cathedral Hill Hospital in San Francisco, the 333 m high Rose Rotana Hotel in Dubai, Losail motor-bike racetrack in Qatar, Olympic Tower in Qatar, Al-Amal Oncology Hospital in Qatar, Serail 1374 Building in downtown Beirut, and Sibline Cement factory 2nd production line in Lebanon. Throughout his career, Dr. Hamzeh has developed a passion for improving construction processes to increase productivity, raise customer value, and reduce process waste. This passion has fueled his research in the areas of lean construction, process improvement, production planning, BIM, Simulation, and supply chain management.
Session Chairs will include:
Annett Schöttle – Refine Projects AG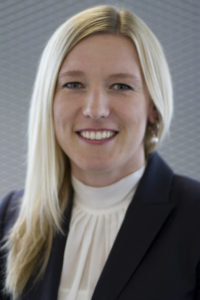 Annett Schöttle is a passionate researcher in the area of collaboration in the public construction sector, specialized in the topics incentive systems, tendering, decisions-making, inclusiveness, and Lean construction with several published papers. She is in the end phase of her PhD at Karlsruhe Institute of Technology (KIT) and senior consultant at Refine Projects AG, helping project teams to understand and implement Lean as well as moderating weekly Last Planner meetings, pull planning sessions, and training workshops in the design and construction phase. She is also trainer for the decision-making method Choosing by Advantages; developed concepts for organizations to implement and train CBA worldwide. Moreover, Annett is one of the founders and co-director of the non-profit organization CollabDecisions which is a platform to share knowledge and experience as well as to drive research regarding collaborative decision-making in the construction industry and to inspire teams to develop an effective and inclusive decision-making process.
Cynthia C.Y. Tsao, Ph.D. – Navilean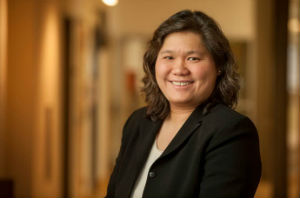 Since 1997, Cynthia collaborates with fellow educators and researchers in academia and practice to help the Owner-Architect-Engineer-Contractor (OAEC) industry understand and leverage Lean Project Delivery to dramatically improve project outcomes and thus, better serve society. As a lean coach, she guides companies and project teams in Project Team Alignment, Project Decision Making, Design Management, Knowledge Management, and Collaborating with Trade Partners. With an eye for making explicit the handoffs of work between project participants, Cynthia uses her expertise in product-process design integration to help teams transform complex design problems into ones that are easier to manage and construct. She also helps companies and project teams sustain their lean journeys by figuring out how to efficiently use and enhance team member capabilities to foster a culture of continuous learning and improvement.
Janosch Dlouhy – M.Eng. Can. PHD – BMW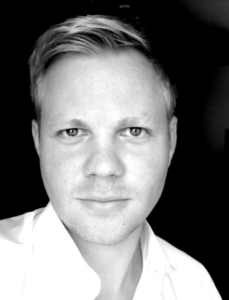 Since 2013 Janosch Dlouhy is charge of the implementation of Lean Construction, Lean Design and Lean Equipment in the Construction Department of the BMW Group. While working on his doctoral thesis at the Karlsruher Institut für Technologie (KIT) with the topic Taktplanning and Taktcontrol he was Supervisor of 36 Bachelor and Masterthesis and Mentor of the Recherarch Team "Team Lean". His doctoral father is Prof. Sehrvin Haghsheno.
In the German Lean Construction Institute (GLCI) he is responsible for the group based in Munich. His master-thesis set foundations in Taktplanning and Taktcontrol and was honoured with the AGI Price in Aachen. He is one of four founders of the software start-up TaktPlan.
---
Annual conferences are the main activity of the IGLC, and their locations rotate amongst the continents. In 2019 the 27th IGLC Annual Conference will come to Dublin Castle, Croke Park, Trinity College Dublin (TCD) and the Dublin Institute of Technology (Technical University Dublin). These are at the heart of Ireland's capital and the week long event promises to be the most forward thinking event on the international AECFM calendar for 2019.
Hosted over a 7 day period the 2019 event will incorporate a number of new initiatives (traditional & modern) to ensure maximum communication and takeaway post event. We will also have many social activities designed to provide our international guests a taste of the "Green Isle".
Papers and Posters are invited from researchers in academia and practice on any topic allied with Lean Project Delivery.
Academic research papers/posters– relating to on-going research and development in the area of Lean Project Delivery.
Industry research papers/posters– relating more to case studies and industrial experience in the area of Lean Project Delivery.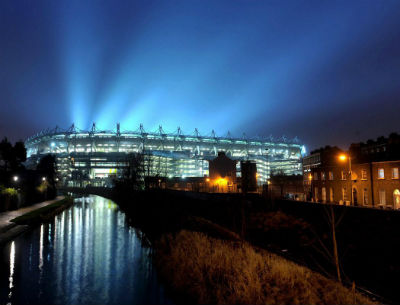 Conference paper and poster submissions will be invited from the two categories above under sub-themes such as:
Contract and Cost Management
Enabling Lean with Information Technology
Lean and BIM
Lean Theory
People, Culture and Change
Product Development and Design Management
Production Planning and Control
Last Planner® System
Language Action Perspective
Production System Design
Safety, Quality and Green-Lean
Supply Chain Management and Off-Site Construction
Learning & Teaching Lean
Further information on the sub-themes and the paper and poster submission process including the dates and criteria for submissions will be released in early October 2018.
The programme below is from IGLC India and just for illustration purposes. The programme for IGLC Ireland will look quite different. It will be shaped by the submissions received for industry case studies, applied research being tested in the market and "blue skies" research that pushes the boundaries to the next level of lean thinking and developments.
Our aim is to generate an environment for quality discussions at the conference that will influence future research and documentation of any topics allied to Lean Project Delivery.
Day 1
IGLC Research Conference Venue: Croke Park, Ireland

Inaugral
9:00-9:15

Opening Remarks & Welcome

Plenary
9:15-11:15
Plenary 1- Production Planning and Control
Refreshment Break
11:15-11:45
Parallel 1
11:45-1:00
Production Planning and Control
Contract and Cost Management
People, Culture and Change
Refreshment Break
1:00-2:00
Parallel 2
2:00-3:30
Production Planning and Control
Enabling Lean with IT
People, Culture and Change
Refreshment Break
3:30-4:00
Parallel 3
4:00 - 5:30
Production Planning and Control
Enabling Lean with IT
Safety, Quality and Green-Lean
Day 2
Plenary
9:00-11:00
Plenary 2- Enabling Lean with IT
Refreshment Break
11:15-11:45
Parallel 1
11:45-1:00
Enabling Lean with IT
Product Development and Design Management
People, Culture and Change
Lunch Break
1:00-2:00
Parallel 2
2:00-3:30
Lean Theory
Product Development and Design Management
People, Culture and Change
Refreshment Break
3:30-4:00
Parallel 3
4:00 - 5:30
Lean Theory
Product Development and Design Management
Teaching Lean Construction
Day 3
Plenary
9:00-11:00
Plenary 3- Production System Design
Refreshment Break
11:00-11:30
Parallel 1
11:30-1:00
Production System Design
Supply Chain Management
Production Planning and Control
Lunch Break
1:00-2:00
IGLC Business Meeting
2:00 - 4:00
Agenda TBA
---