Ardmac

Ardmac is an award winning international construction specialist that delivers complex high value workspaces and technical environments. Headquartered in Dublin with offices in Manchester, Craigavon and Brussels.
Ardmac employs over 300 people and provides specialist construction services to the commercial fit out, life sciences and data centre sectors.
Ardmac's vision is to be the contractor of choice for clients, and the workplace of choice for great people. Ardmac's mission is to consistently provide the ultimate solution for high value working environments through continuous investment in the best people, technology, and processes.
__________________________________________________
Cabinpac

A family business with over 40 year's experience in off site volumetric modular construction. Cabinpac are experts in adaptable and innovative design and manufacture of modular buildings. From enquiry to design, to manufacture and delivery and installation we manage the entire process for you. Having adopted the principles and processes of LEAN manufacturing we have created an environment of continuous learning and improvement. At our factory in Meath, and on construction sites, health and safety is our number one priority. We focus on delivering more efficient solutions to our customers, reducing waste and our impact on the environment to deliver efficient solutions that meet individual client needs.
We look forward to working with you. Come visit us at our stand or contact us on 01-8250622 or info@cabinpac.ie.
__________________________________________________

Crystal Lean Solutions . . Delivering Excellence Together
Crystal Lean Solutions is a Lean Construction Ireland (LCi) commended Lean Construction Consultancy and Training service provider.  We support Construction clients in Ireland, the UK, and Europe on projects including Pharma, Fit Out, Data Centres, and Housing, ranging in size from €1M to €400M. We achieve this through focused improvements in the areas of project management, accountability, quality, and minimising waste activities in the business. This leads to cost reductions, improved productivity, and ultimately drives competitiveness.  We design bespoke solutions, tailored to meet clients' specific requirements cost effectively.  Tactical Programs include Last Planner® System training and software support, Problem Solving, Direct Observation, and Green and Yellow Belt training. Strategic programs include Strategy Development and Deployment, Management of Metrics, and Culture Change and Coaching.
__________________________________________________
Diatec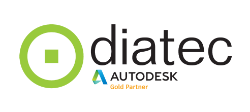 The Diatec Group is Ireland's leading Autodesk partner focussed on digitising the Construction Industry.
Diatec leverages it's highly skilled industry focussed team to deliver integrated solutions based on Autodesk's BIM 360 digital project delivery platform & AEC software to our clients in Architecture, Engineering & the Built Environment.
We deploy & deliver Autodesk software, instructor led & eLearning training, consultancy, ICT systems & cloud compute & assist with the latest digital workflows for our customers in Design & Construction project delivery.
Make better decisions & eliminate costly delays with Autodesk BIM 360, the next-generation project delivery & construction management platform. Connect, organise, & optimise your projects
Connect your project teams & data in real-time, from design through construction, supporting informed decision-making & leading to more predictable & profitable outcomes.
Reduce risk, improve quality, & deliver projects on time & on budget. Predict safety hazards, proactively manage quality, automate tasks, & reduce rework so that you can control costs & stay on schedule.
Established 1993 & with staff of 50 & offices in Dublin, Galway & Cork (C-CAD a Diatec Group Company). Visit https://diatec.ie/
__________________________________________________
DPR Construction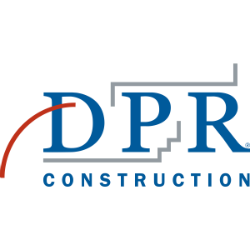 DPR Construction has executed $750 million in mission critical facilities in Europe since 2010 and $3.4 billion world-wide in the last five years. With projects in Sweden, Finland, Denmark, Germany, the Netherlands and the UK, DPR's European headquarters opened its doors in Amsterdam January 2018. Specialising in technically sophisticated commercial markets, DPR prioritises predictable outcomes, innovative processes, technical expertise and safety on all our jobsites. We work to make every project the very best experience for our owner, architect, engineer and trade partners.
__________________________________________________
Environment & Energy Management

Ireland's leading publication dedicated to every aspect of environmental management and energy efficiency at industrial, commercial and municipal levels.
For over 11 years Environment & Energy Management has provided it's growing readership (now 12,000) with analysis and insight into the latest technologies and services available within Ireland, while our editorial team focus heavily on investment, business profiles and the future of the energy sector in this country.
As a publication written by acknowledged experts in their fields, Environment & Energy Management is disseminated to a controlled and targeted readership of over 12,000 key decision makers in Central & Local Government, the Professional/Services Sector (including Environmental Consultants, Engineers, Laboratories, all Third Level and other training/research Organisations, the Legal Profession and Agencies specialising in environmental protection and energy efficiency) – and, with particular attention to Small & Medium Enterprises, all sectors of Irish industry as follows: Food & Beverage; Pharmaceutical; Chemical; Medical; Electronics; Plastics; Packaging; Motor & Transport; Finance & Insurance; Textiles; Agriculture and Tourism.
__________________________________________________
Fluor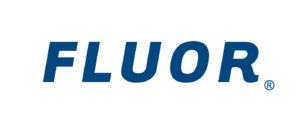 Fluor designs, builds and maintains some of the world's most challenging projects, offering innovative solutions. We provide unrivalled technical expertise, diversity of experience, dedication to safety and commitment to delivery. Drawing on the capabilities of more than 50,000 employees in over 100 countries, we work collaboratively to tailor solutions to ensure project success for our Clients.
For more than 40 years, Fluor has delivered engineering, procurement, construction and validation (EPCV) services for the Life Sciences and Advanced Manufacturing industries. We undertake a wide range of projects from new venture start-up, R&D laboratory, first-of-a-kind commercialisation, to fully Integrated Project Delivery (IPD) for licensed facilities.
Since our first project in the 1970s, to ongoing work, Fluor is proud to have delivered key Life Sciences infrastructure for Ireland from large manufacturing facilities to feasibility studies.
When time-to-market is critical, Clients depend on Fluor to deliver projects safely, on time and within budget. Fluor has perfected a fast-track, design-build approach, reducing the duration of a traditional project schedule and our lean construction approaches deliver capital efficiency and schedule certainty.
Fluor serves a wide range of industries including energy, chemicals, government, life sciences, advanced manufacturing, infrastructure, mining and power market sectors.
__________________________________________________
GRAHAM

GRAHAM is a privately owned company with an impressive 200-year history built on integrity and responsibility.
Specialising in Building, Civil Engineering, Interior Fit-Out, Facilities Management and Investments, we operate from 23 regional offices across the UK and Ireland.
With an annual turnover of £767m and an order book in excess of £1bn, we are a trusted delivery partner to a range of prestigious clients across a broad spectrum of sectors including education and health, rail and bridges, and commercial and retail.
Currently breaking ground throughout 100+ live sites, we set the highest standards in our processes and procedures, and are early adaptors of innovative technology to strengthen our client offering.
Furthermore, as an Investors in People Platinum and Wellbeing accredited organisation, we are committed to investing in our people through our celebrated 'GRAHAM Academy'.
Over 2200 talented employees have cemented our position as an industry-leader on the national stage.
Our work connects communities, builds a better future and transforms and maintains the places where we live, work and relax. It delivers lasting impact.
As such, 'delivering lasting impact' is the principle that guides us.
It is a sign of our ambition, testament to our continued success and reflective of our future optimism.
__________________________________________________
LCM Digital

LCM Digital is an international construction software specialist leveraging its BIM and Lean Construction Know How to digitize and improve project execution worldwide.
LCM Digital® is a web-based production management platform for the successful management of the construction processes. It ensures a continuous process – from the development of the production strategy to day-to-day operational implementation. As a collaborative and intuitive platform LCM Digital® links analog and digital planning, production processes and relevant information. Being successfully used in projects, it is considered to be an innovative solution for the significant enhancement of project performance.
LCM Digital was jointly developed by Drees & Sommer and Consolidated Contractors Company (CCC) – two powerful partners with years of experience in the field of Lean and BIM. Providing LCM methodology and vast variety of supportive services LCM Digital takes lean projects to a new level of collaboration and optimized planning.
__________________________________________________
Lean Construction Ireland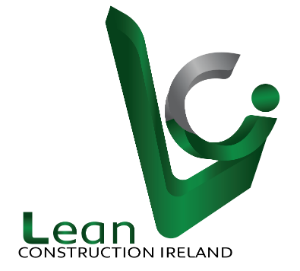 WHO WE ARE… Lean Construction Ireland is an all-island, independent, and voluntary not-for-profit association whose members passionately believe that Lean Thinking & Practices can enable and sustain enhanced effectiveness, efficiency, productivity, and profitability for the Irish Construction Sector, Clients, and Supply Chain.
WHAT WE DO… Lean Construction Ireland leads a community of learning and practice that promotes the application of Lean Thinking & Practices throughout the Irish Architecture, Engineering, Construction (AEC) sector so as to realise value-add for all stakeholders in the value chain. It supports the free and open exchange of knowledge, information, and experiences around good practices and case studies. It also supports ongoing research into Lean practices nationally and globally, their application to AEC, and their sharing with the wider Lean Construction Ireland Community. It is aligned to LCI USA.
CORE VALUES… Collaboration. Leadership. Teamwork. Commitment. Knowledge. Innovation. Integrity.
__________________________________________________
Levelling Equipment Services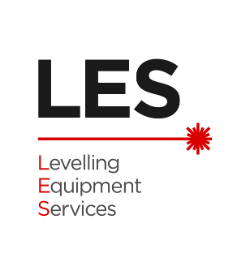 Levelling Equipment Services Ltd are agents for Leica Geosystems and specialise in the Leica iCON series of Construction and Construction Surveying instruments. The Leica iCON range of instruments, controllers and software were specifically designed by Leica for construction applications. From using robotic total stations to set out you IFC data to using 3d scanners to create 3d models and verify your model data too. At LES we provide full support and training on all aspects of survey technology for the construction sector.
__________________________________________________
Refine Projects AG

Refine Projects was launched by Claus Nesensohn and Bülent Yildiz in 2015 in Stuttgart, Germany with the vision to transform the construction industry to a place where everyone is collaborating and creating value. Today, the lean construction consulting firm has 19 employees, a second office in Zurich, Switzerland, and a growing global client-base, from architects to mechanical engineers, general contractors, owners and more. In addition to his role as co-founder and CEO, Claus Nesensohn was appointed as professor of lean construction and project management at the University of Applied Sciences Stuttgart in 2018, since then teaching and inspiring the next generation to successfully integrate lean principles into their future lives and projects.
For more information, please visit the Refine Projects website.
__________________________________________________
S A Partners

WHAT DO WE DO?
S A Partners commitment is to Transform organisations, enabling maximum effectiveness and people potential.
As an organisation, we live our brand promise of 'Together, the power to improve' with both our customers and our own team. Our commitment to transform organisations has seen us deliver over £50 million annual savings for our clients. We have accredited 8500+ people to our training system. We also enable companies to create consultant free improvement within 3 years.
S A Partners was established in 1993 by Prof. Peter Hines whilst he was still active in the Lean Enterprise Research Centre at Cardiff University. SA Partners recently opened an office in Talent Garden Dublin and are continuously expanding the Irish team which is headed up by partner John Quirke.
HOW DO WE DO IT?
Through the use of proven diagnostic models and an implementation framework delivered by highly skilled and experienced practitioners who are continually developed by our own Thought Leaders and Partners. We believe that true sustainable improvement can only be delivered by engaged, well trained, and aligned people.
__________________________________________________
Sika Ireland Limited

Sika Ireland Limited are part of the global Sika Group, specialising in the manufacture and supply of chemical based products. Sika has a leading position in the development and production of systems and products for bonding, sealing, damping, reinforcing, and protecting in the building sector and the motor vehicle industry. We are also committed to providing quality, service, safety and environmental care.
In Ireland, we provide market-leading solutions for concrete, waterproofing, roofing, flooring, refurbishment, sealing & bonding, and industry. From our headquarters in Dublin, Sika Ireland provides unrivalled technical support and customer service.
__________________________________________________
The Sempre Group – Lean Division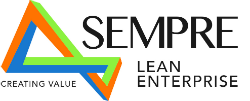 We provide a range of solutions to help implement lean initiatives on the shop floor.
Our range includes ergonomic workbenches, 5S shadow boards, magnetic display boards, cleaning stations and Kanban systems.
Come and visit our stand and talk to us about your lean projects whether you are at the start of the lean journey or looking for new ideas to improve your already lean factory.
__________________________________________________
VisiLean 

VisiLean is a cloud based Construction Management solution that integrates lean workflow with BIM.
One of the only solutions to bring Lean and BIM in a cloud based platform, VisiLean helps digitise the construction site in a very simple yet powerful way. With the mobile app in the hands of the foreman and the worker you will never miss an update.
Benefits of VisiLean are:
Integrate collaborative planning with BIM then track the plans with the mobile apps
View the project status in real time, not in the rear view mirror, so you can be proactive, not reactive
No more chasing information manually
Improved collaboration – everybody knows what's going on
Showing site activities in weekly/lookahead/phase view together with a BIM 4D view brings powerful visualisation tools for your team
Analytics and data capture provides you with detailed knowledge on how to improve your processes
VisiLean is a Finnish startup with teams in Finland, India and the UK. VisiLean was founded in 2015 to help construction projects around the world to improve processes on construction sites and to reduce waste
__________________________________________________
WSP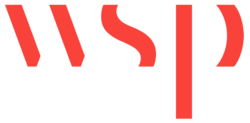 WSP: Helping your people to deliver more
A scalable approach to improve your team's capabilities
WSP's Continuous Improvement team can help by:
Diagnosing performance issues.
Leading teams through collaborative identification and delivery of solutions.
Establishing a Lean culture through full project, programme and organisational transformations.
Transformation programmes that harness Collaboration, Innovation and Continuous Improvement
Our approach, developed in accordance with BS ISO18404:2015, allows us to baseline organisational maturity and develop Lean transformation programmes by:
Aligning problem solving with strategic objectives.
Building the architecture for decision making, governance and reporting.
Developing the collaboration between, and continuous improvement skills of your people.
Our scalable approach recognises that full transformation is a serious commitment. It's designed to understand your needs, prioritise efforts and deliver proof of concept improvements that demonstrate the value of our collaborative, developmental approach.
Where we have helped clients find more value
Social Housing Void Refurbishment lead times halved, re-let times reduced by 44% achieving an overall 20% cost reduction as well as environmental waste reductions using Lean techniques on an award-winning project with Dundee CC.
Our Lean Transformation project on the Local Authority Roads maintenance resulted in 400% increase in profit.
Lean pilot with Aberdeenshire and Dumfries & Galloway Councils utilising the Business Improvement Techniques NVQ Diploma leading to a productivity increase of 314% per week of tarmac laid in pot-hole repairs.
Our expertise
Lean Expert, Dr. Steve Ward, supported Gilbert & Goode Ltd (Cornish Main Contractor) to achieve the first organisational accreditation to BS ISO18404:2015 (Lean & Six Sigma) in January 2019.
Paul Ebbs, author of the Facilitators' Guide to the Last Planner® System, has developed a Collaborative Production System that supports teams in planning, managing, monitoring, controlling and reliably delivering activities to meet required objectives whilst facilitating continuous learning, action and improvement.
We provide Lean Foundation & Six Sigma Yellow Belt, Lean Practitioner & Green Belt, Lean Leader & Black Belt training, coaching and support through the delivery of improvements in line with BS ISO18404:2015 and as part of deploying our transformational Continuous Improvement Development Programme.
__________________________________________________