Ardmac

Ardmac is an international construction specialist that delivers complex high value workspaces and technical environments.
We've been leading the way in specialist construction for over 40 years and we employ the brightest minds and the most advanced technologies.
Operating across Europe from our offices in Dublin, Manchester, Craigavon and Brussels, we employ over 300 staff,  providing specialist construction services to the commercial fit out, life sciences and data centre sectors, with in-house global capability to deliver projects to the highest standards. Ardmac's vision is to be the contractor of choice for clients and the workplace of choice for great people.
__________________________________________________
Crystal Lean Solutions

Crystal Lean Solutions are a Leading Lean Construction Consultancy and Training organisation, supporting Construction clients in Ireland, UK and Rest of Europe. We specialise in engaging hearts and minds to consider better ways to operate. This results in clients systematically reducing cost, improving productivity and ultimately drives competitiveness, while enhancing Safety and Quality Standards and delivering end user requirements.
Our experienced team will design bespoke solutions tailored to your specific requirements at both Strategic and Tactical Level as Mentors, Trainers or Direct support. Tactical Solutions include Last Planner System, Problem Solving, Direct Observation and Green Belt and Yellow Belt.
__________________________________________________
DPR Construction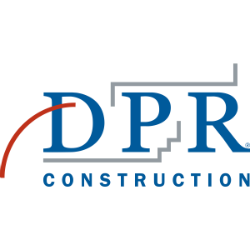 DPR Construction has executed $750 million in mission critical facilities in Europe since 2010 and $3.4 billion world-wide in the last five years. With projects in Sweden, Finland, Denmark, Germany, the Netherlands and the UK, DPR's European headquarters opened its doors in Amsterdam January 2018. Specialising in technically sophisticated commercial markets, DPR prioritises predictable outcomes, innovative processes, technical expertise and safety on all our jobsites. We work to make every project the very best experience for our owner, architect, engineer and trade partners.
__________________________________________________
Environment & Energy Management

Ireland's leading publication dedicated to every aspect of environmental management and energy efficiency at industrial, commercial and municipal levels.
For over 11 years Environment & Energy Management has provided it's growing readership (now 12,000) with analysis and insight into the latest technologies and services available within Ireland, while our editorial team focus heavily on investment, business profiles and the future of the energy sector in this country.
As a publication written by acknowledged experts in their fields, Environment & Energy Management is disseminated to a controlled and targeted readership of over 12,000 key decision makers in Central & Local Government, the Professional/Services Sector (including Environmental Consultants, Engineers, Laboratories, all Third Level and other training/research Organisations, the Legal Profession and Agencies specialising in environmental protection and energy efficiency) – and, with particular attention to Small & Medium Enterprises, all sectors of Irish industry as follows: Food & Beverage; Pharmaceutical; Chemical; Medical; Electronics; Plastics; Packaging; Motor & Transport; Finance & Insurance; Textiles; Agriculture and Tourism.
__________________________________________________
GRAHAM

GRAHAM is a privately owned company with an impressive 200-year history built on integrity and responsibility.
Specialising in Building, Civil Engineering, Interior Fit-Out, Facilities Management and Investments, we operate from 23 regional offices across the UK and Ireland.
With an annual turnover of £767m and an order book in excess of £1bn, we are a trusted delivery partner to a range of prestigious clients across a broad spectrum of sectors including education and health, rail and bridges, and commercial and retail.
Currently breaking ground throughout 100+ live sites, we set the highest standards in our processes and procedures, and are early adaptors of innovative technology to strengthen our client offering.
Furthermore, as an Investors in People Platinum and Wellbeing accredited organisation, we are committed to investing in our people through our celebrated 'GRAHAM Academy'.
Over 2200 talented employees have cemented our position as an industry-leader on the national stage.
Our work connects communities, builds a better future and transforms and maintains the places where we live, work and relax. It delivers lasting impact.
As such, 'delivering lasting impact' is the principle that guides us.
It is a sign of our ambition, testament to our continued success and reflective of our future optimism.
__________________________________________________
Levelling Equipment Services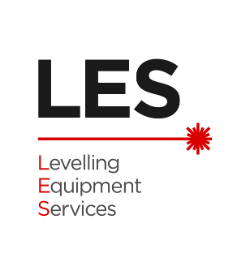 Levelling Equipment Services Ltd are agents for Leica Geosystems and specialise in the Leica iCON series of Construction and Construction Surveying instruments. The Leica iCON range of instruments, controllers and software were specifically designed by Leica for construction applications. From using robotic total stations to set out you IFC data to using 3d scanners to create 3d models and verify your model data too. At LES we provide full support and training on all aspects of survey technology for the construction sector.
__________________________________________________
Sika Ireland Limited

Sika Ireland Limited are part of the global Sika Group, specialising in the manufacture and supply of chemical based products. Sika has a leading position in the development and production of systems and products for bonding, sealing, damping, reinforcing, and protecting in the building sector and the motor vehicle industry. We are also committed to providing quality, service, safety and environmental care.
In Ireland, we provide market-leading solutions for concrete, waterproofing, roofing, flooring, refurbishment, sealing & bonding, and industry. From our headquarters in Dublin, Sika Ireland provides unrivalled technical support and customer service.
__________________________________________________
WSP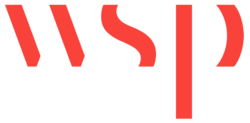 WSP are a Global Professional Engineering and Management Consultancy service provider. Our Continuous Improvement Services Team supports Lean in our Transport, Infrastructure and Construction Clients using ISO 18404 as the model for Lean Transformation and Continuous Improvement. Our strength is our ability to adapt to our Client culture and local markets. We provide our Clients with the personalised services of a specialist firm whilst at the same time leveraging our worldwide expertise to undertake the most complex projects – assisting our clients to realise their ambitions. We strive to remain agile, with a common-sense approach, keeping our structure and business model simple. Focus on growth also allows us to better serve Clients by expanding our offering, expertise and geographical reach.
__________________________________________________