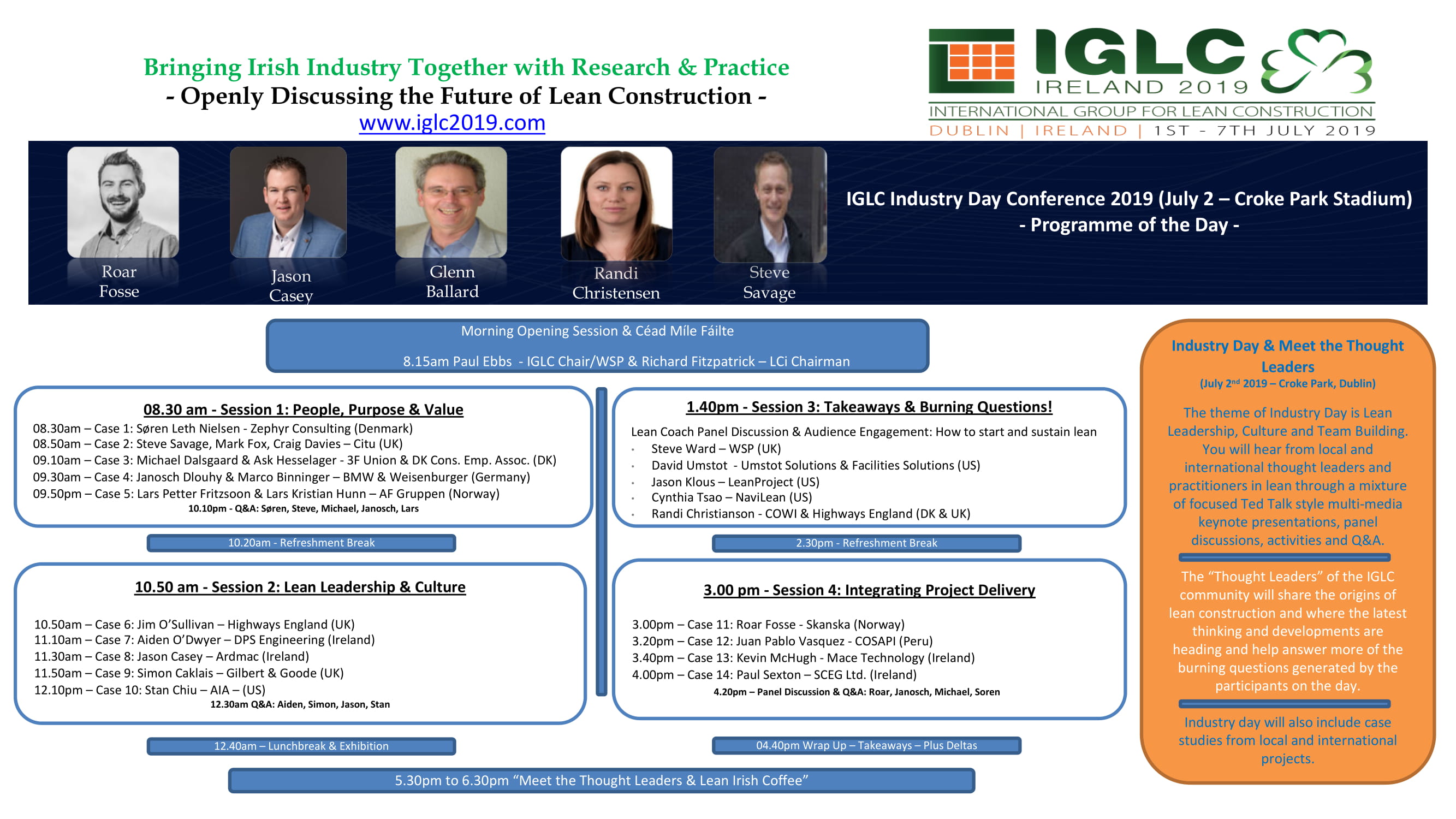 2nd July 2019 – The Hogan Suite, Croke Park Stadium
The purpose of industry day is to provide an opportunity to share current best practice and challenges from both local and international projects. Specific keynote speakers and panelists have been identified based on their experience and knowledge of Lean Project Delivery both locally and Internationally.
The theme of Industry Day is Lean Leadership, Culture and Team Building. You will hear from local and international thought leaders and practitioners in lean through a mixture of focused Ted Talk style multi-media keynote presentations, panel discussions and Q&A.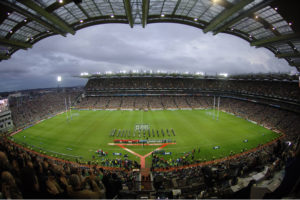 The "Thought Leaders" of the IGLC community will share the origins of lean construction and where the latest thinking and developments are heading. In addition, leaders from all levels of project delivery – incl. CEOs, Project Managers, Site Managers/Superintendents, Trades and Lean Coaches – will share their roles in building successful project teams, creating lean cultures, and how they have overcome lean implementation challenges and resistance to new ways of working. Industry day will also include case studies from local and international projects.
The IGLC Industry Day will attract senior-level executives and decision-makers from the Irish and International AECFM community to create an environment in which to network, do business and access knowledge on the latest developments, trends, strategies and policies relating to the principles of Lean Project Delivery.
POSTER DISPLAY at IGLC 2019: for more info click here
---
Keynote Speakers will include……
Aiden O'Dwyer – Director – DPS Cork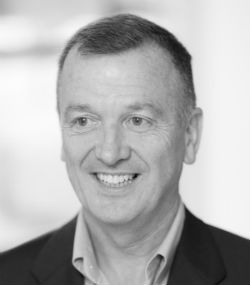 Aiden is Director of Operations for DPS Group's Cork campus, which currently employs 200+ associates. DPS Group is a global consulting, engineering and construction management company, serving high-tech industries around the world. DPS Group employ over 1,400+ people in proprietary offices and on client sites in Ireland, UK, Netherlands, Belgium, Sweden, Switzerland, Israel, Singapore and the United States.
Aiden has over 30 years of in-depth experience in Operations, Program Management, Engineering and Construction, for diverse capital projects within the Pharmaceutical, Life Science, Industrial and Petrochemical sectors. His extensive Project Management experience spans project delivery throughout Ireland, North America, Europe, Asia and the Middle East. Pharma projects included Green and Brownfield facilities for API manufacturing and BioPharma projects. He has also delivered projects within the Aviation, Power, Telecommunications and Offshore Oil & Gas sectors.
For the last 20 years, Aiden focused entirely on the Pharma and Life Science  business sectors. He has led multidiscipline teams, often using a multi-office execution approach across two continents to execute projects including front-end study, preliminary and detailed design, construction, commissioning support and full handover on project completion.
He graduated from the University of Limerick in 1983, with an Engineering Degree in Electronics and attained an Open University MBA in 2000. Recently, Aiden has acquired Green Belt FETAC Level 7 from University College Cork.
Aiden can be reached at aidenp.odwyer@dpsgroupglobal.com
For more information on DPS Group, visit www.dpsgroupglobal.com.
____________________________________________
Ask Hesselager – Chief Consultant, Courses & Development -Danish Construction Association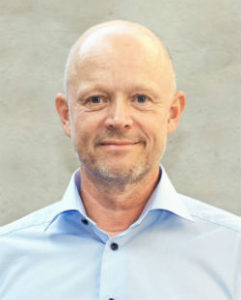 Ask Hesselager graduated in Bachelor of Architectural Technology and Construction Management in 1991 and has more than 25 years of practical experience with construction management and project management. He has experience in implementing construction projects up to €700 million. Ask Hesselager has for the past 15 years used Lean Construction as a management model, and worked as a Lean coach and trainer for managers and employees in the contractor companies, which he has been employed. For 10 years, he was employed as Part-time Lecturer at DTU, Technical University of Denmark. The experience he has gained through this work and his work in Lean Construction DK he now uses to coach and train managers and employees in the construction industry in Denmark.
Since 2017, Ask has been employed as Chief Consultant at The Danish Construction Association (employers' organization) and has here collaborated with 3F (United Federation of Danish Workers), with developing and implementing the Better Bottom Line program. The purpose of the program is to optimize the work processes in construction companies in the building and construction sector. The results from the Better Bottom Line program have been so good that 3F (United Federation of Danish Workers) and The Danish Construction Association have chosen to continue the co-operation. The new program is called BYGEFFEKT.NU.
More information: www.bedrebundlinje.dk  and www.bygeffekt.nu
____________________________________________
Craig Davies – Manufacturing Manager – Citu
Bio to Follow
____________________________________________
Cynthia C.Y. Tsao, Ph.D. – Navilean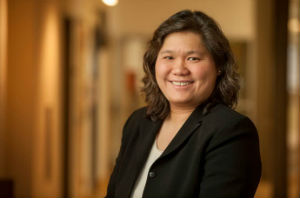 Since 1997, Cynthia collaborates with fellow educators and researchers in academia and practice to help the Owner-Architect-Engineer-Contractor (OAEC) industry understand and leverage Lean Project Delivery to dramatically improve project outcomes and thus, better serve society. As a lean coach, she guides companies and project teams in Project Team Alignment, Project Decision Making, Design Management, Knowledge Management, and Collaborating with Trade Partners. With an eye for making explicit the handoffs of work between project participants, Cynthia uses her expertise in product-process design integration to help teams transform complex design problems into ones that are easier to manage and construct. She also helps companies and project teams sustain their lean journeys by figuring out how to efficiently use and enhance team member capabilities to foster a culture of continuous learning and improvement.
____________________________________________
David Umstot, PE, CEM – Umstot Project and Facilities Solutions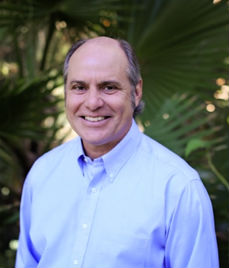 David is an internationally recognised authority in Lean project delivery, program management, facilities management and sustainability. He has seen the industry from 360 degrees as a designer, builder, design-builder, facilities manager, executive, owner and coach and brings a unique perspective on how Lean can transform projects and organisations.  He is a principal of Umstot Project and Facilities Solutions and an associate faculty member at San Diego State University.  He is the lead author of Lean Project Delivery | Building Championship Project Teams.
David has worked with more than 70 organisations coaching owners, developers, builders, designers, and speciality trade contractors in Lean thinking, culture change, and continuous improvement as part of the company's core offerings.  David has been involved in projects totalling more than $6.5B in construction value delivered using Lean in the past 5 years.
____________________________________________
Dean Reed – DPR Construction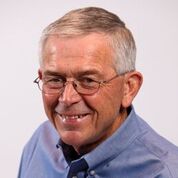 Dean Reed has seen a lot in his 45 years in construction. Having grown up in a construction family, Dean joined the U.S. Peace Corps as a Rural Construction Advisor in West Africa after graduating with a Bachelor's degree in Psychology from the University of California, Santa Cruz. Upon returning home, he went to work with his tools as a Journeyman Carpenter, Welder, and Millwright, before discovering how he could use a computer to help his brother plan and manage large construction projects. His perspective changed dramatically in 1996 when he discovered Lean Construction and Virtual Design & Construction (VDC) together. He brought that new thinking to DPR Construction when he began working there as a Project Planner in 1997. Since that time, Dean has worked tirelessly to help DPR people, owners, designers and trade partners understand and leverage their creative talents to deliver significantly better buildings. He is widely respected within the Lean Construction community in the U.S. and internationally. Dean often speaks at industry events and lectures regularly at Stanford University. He is co-author of Integrating Project Delivery.
____________________________________________
Glenn Ballard – University of California Berkeley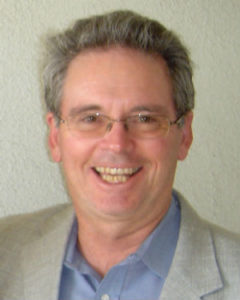 Glenn has 44 years experience in the construction industry, as craftworker, project engineer, internal management consultant, external management consultant, educator and researcher. Glenn led development of the Last Planner System of production planning and control, now in widespread use throughout the world, adapted target costing for capital projects, and co-founded both the International Group for Lean Construction and the Lean Construction Institute. He has numerous publications on construction project management. His current research interests are in the areas of safety (the importance of psychological safety in preventing injuries) and cost modeling (creating the building information model from the voice of the customer).
____________________________________________
Prof. Iris D. Tommelein – University of California Berkeley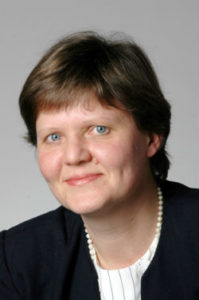 Iris D.Tommelein is Professor of Engineering and Project Management in the Civil and Environmental Engineering Department at UC Berkeley. She has been researching principles and methods of project-based production management for the architecture-engineering-construction (AEC) industry, which is termed Lean Construction, by teaming up with design specialists, general and specialty contractors, owners and suppliers to increase team performance. Iris is an expert on site logistics, layout, operations, methods design, materials management and supply-chain management. Iris served 4 years on the Executive Committee of ASCE's Technical Council on Computing and Information Technology (TCCIT); she was a member of its Database and Information Management Committee and its Expert Systems and Artificial Intelligence Committee. She is a member of the Construction Division's Construction Research Council. Iris served 3 years as the Secretary General of the IGLC. At different times she has also served on the Board of Directors of the Lean Construction Institute (LCI). The ASCE recognised her with the 2012 Walter L. Huber Civil Engineering Prize and the 2014 Peurifoy Construction Research Award. LCI recognised her as an individual who has moved the design and construction industry forward in embracing and implementing Lean tools and techniques on capital projects with the 2015 Lean Pioneer Award.
____________________________________________
Janosch Dlouhy – BMW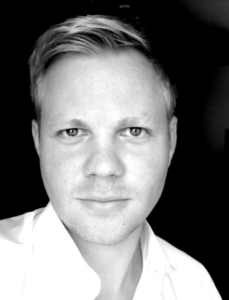 Since 2013 Janosch Dlouhy is charge of the implementation of Lean Construction, Lean Design and Lean Equipment in the Construction Department of the BMW Group. While working on his doctoral thesis at the Karlsruher Institut für Technologie (KIT) with the topic Taktplanning and Taktcontrol he was Supervisor of 36 Bachelor and Masterthesis and Mentor of the Recherarch Team "Team Lean". His doctoral father is Prof. Sehrvin Haghsheno.
In the German Lean Construction Institute (GLCI) he is responsible for the group based in Munich. His master-thesis set foundations in Taktplanning and Taktcontrol and was honoured with the AGI Price in Aachen. He is one of four founders of the software start-up TaktPlan.
____________________________________________
Jason Casey – Operations Director – Ardmac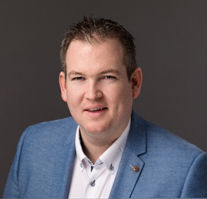 Throughout his twelve years' experience with Ardmac Jason has gained considerable experience in Technology & Interior Operations Management. He is a highly conscientious Operations Director with exceptional commitment to managing each element of work to the customer's satisfaction, and driving programmes whilst maintaining a firm focus on safety, quality, and budget. Jason has been a leader in the Ardmac "Lean Construction Journey", and is a champion of innovation and change. Jason is also a Lean Construction Ireland Director and is a Chartered Construction Manager.
In his presentation Jason will discuss Ardmac Journey of Lean Leadership and Transformational change including the internal and external challenges and benefits identified along the way. The presentation will look at the factors which impacted transformation from resistance to change into commitment to change, as well as how and why Lean works at Ardmac.
____________________________________________
Jason Klous – LeanProject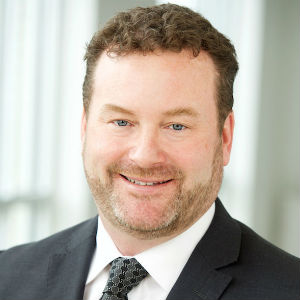 Jason is a Principal with LeanProject.  He grew up in the construction industry helping his dad on job sites.  His experience has evolved with all other construction-site positions in between.  His passion is work-site safety and continuous improvement and enjoys teaching and training others.
A Construction Management graduate of the University of Minnesota, Jason started his career as an apprentice carpenter working for a general contractor.  After working as a journeymen carpenter and foremen he became a project superintendent.  His experience includes large commercial office complexes for Fortune 500 companies, higher education projects, data centers, health care facilities, residential multi-use high-rises, stadiums, industrial, and facilities management.  As a LEED Accredited Professional he assisted clients in obtaining LEED certifications.
Jason worked in many large commercial construction projects and was shocked at the amount of waste that was present on the projects.  "I was disturbed by the amount of waste that was present on these projects.  Workers were forced to work in a system that was broken and inefficient.  I was concerned about the disconnect between management and the people actually doing the work."
Jason was exposed to lean concepts while earning an MBA at the University of Wisconsin-River Falls and started to apply those concepts to construction.  He started to apply lean practices on his projects and working to change the traditional management culture.  "Engaging the workers who were actually doing the value-added work on the projects lead to many improvements on how the work was done."  Jason was one of the founding members of the Upper Midwest Lean Construction Institute Community of Practice.
Jason is also involved on the academic side of the construction industry.  He has taught classes at the Carpenters Training Center, the Association of General Contractors, and most recently as Adjunct Professor in the Construction Management department at Dunwoody College in Minneapolis, MN where he teaches a class on Lean Construction in the undergraduate program.
Jason's experience as a carpenter foreman and as a project superintendent makes him a valuable resource when working with project teams.  He has experience using the Last Planner System as a superintendent and leading continuous improvement events with trades' people in the field.  Jason is able to engage with the whole project team to build a culture that promotes continuous improvement and a learning culture.
In his free time, Jason enjoys playing euchre, making maple syrup, and spending time in the outdoors.  He lives in Wisconsin on a lake in the woods with his wife Amy and their four Springers.
____________________________________________
Jim O'Sullivan – Chief Executive – Highways England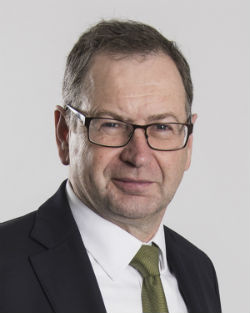 Jim O'Sullivan has been Chief Executive at Highways England since July 2015.  Highways England operates the country's strategic road network and is delivering the government's £13bn investment programme, connecting key centres of economic activity, increasing road capacity and improving journey times.
He was previously Managing Director at Heathrow Airport Holdings (formerly BAA) – Airports Division and Edinburgh Airport and has spent much of his career within transportation, asset management, and utility organisations.
Jim holds a degree in Air Transport Engineering from City University, London and an MBA from Lancaster University.  He is a Chartered Engineer and an alumnus of the MIT Senior Executive Programme.
____________________________________________
Juan Pablo Vasquez – Civil Engineer – DPR Construction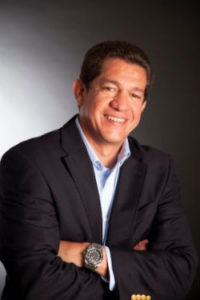 Juan Pablo Vasquez is a Civil Engineer from the "Pontificia Universidad Catolica del Peru" with a MSCE degree from Purdue University  and a Senior Executive MBA from PAD-IESE.
In his 31 years of experience in his career he has worked in the construction of commercial buildings, mining projects and real state.
After studying at Purdue University and working in the Bay Area in USA for Shimmick Construction, he starts applying construction productivity methods back in Peru in 1993 in its own construction company. He also teached productivity methodology in construction at the Pontificia Universidad Catolica for both undergrad and master degrees  and also in the UPC University from 2002 until 2010.
Its first 3D design applications go back to 2003 for apartment buildings together with Ernesto Valle using Revit. This was made integrating the design process with the construction and commercial process in real state projects. Later on in 2007, working with Hoschield Mining, he applied 3D design in a mining process plant in Patagonia Argentina with Leornardo Rischmoller´s advise, also integrating the design with the construction process. In 2012 as CEO of the real state company Paz-Centenario he starts applying BIM using Revit in the design of apartment buildings projects, integrating it with the construction and commercial processes and using the feedback of both in the following projects. Actually he works at Cosapi SA, which is the second largest Peruvian construction company, managing its building business unit. Cosapi has been applying BIM since 2011 and VDC methodology since 2015. Last year Cosapi started using IPD methodology  with DPR advice in the Videna Pan American games project.
____________________________________________
Kevin McHugh – Mace Technology (Ireland)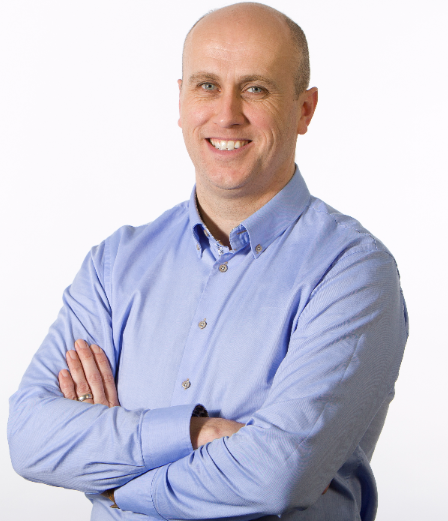 Kevin brings experience from a uniquely diverse series of roles he has undertaken during his career to date. With his experience working as a Senior Project Engineer, Planner & Project Manager, Kevin has developed an in depth understanding of what it takes to deliver lean construction projects. Kevin understands the requirements for applying the lean techniques to underpin his construction management experience at each stage of a project. Kevin was responsible for developing the project production control system using The Last planner system. Working with the supply chain and the Mace management team to produce an effective system that communicated site activities throughout the project. Kevin also managed the digital process to integrate the production control process with the project management KPI's using visual management and identifying High Risk Activities for offsite and on site production activities.
Kevin is involved in deploying an 'Integrated project delivery model' on large scale projects that recognises the need for close collaboration and strong stakeholder involvement for successful project delivery.
____________________________________________
Lars Kristian Hunn – Chief Transformation Officer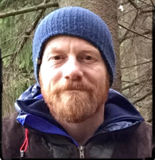 Lars leads the transformation from a traditional business model towards a new scalable collaborative business model. This is the foundation in the development of a «Value Creation Platform» for setting up and piloting large investment projects. Main responsibilities are business and process architecture for the "Value Creation Platform", R&D as an innovation and business enabler, client and value chain collaboration and to develop business cases where new technology enables innovation and industrialization. His leadership experience ranges from international production industry, construction industry, enterprise development, lean consulting and R&D management. He has held roles as VP Org. Change and Dev., Senior HR Business Partner, COO in 5 BNOK unit and Senior Advisor for a R&D programme in enterprise development.  His experience, insights and understanding for leadership of people and complexity integrates expertise in change- and lean management, creating a mindset for innovative cultures, business architecture and value chain collaboration for large investment projects.
He holds MAs in Society, Science & Information Technology, and Political Philosophy and Social Contracts from the University of Oslo
____________________________________________
Lars Petter Fritzsoon – Project Director – Team Bispevika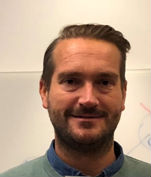 Lars Petter Fritzsønn is the Project Director of Team Bispevika. He has led the whole process starting off by winning the competition by which the client OSU (Oslo Central Development) challenged the whole building industry in Norway in 2016. He has 15 years of experience from the building industry. His started out as a partner in a small company specializing in renovating high end private housing, gradually working his way to head bigger and bigger renovating projects. He joined AF Gruppen in 2012 as a project leader with a strong focus on creating value and develop business opportunities by using new technology. Later on he was asked by the CEO of AF Gruppen to lead the process and develop a concept that would answer the ambition of OSU by creating 40% more value than comparable projects in the construction industry. He holds a BA of International Studies from the University of Oslo
____________________________________________
Luis F. Alarcon – Catholic University of Chile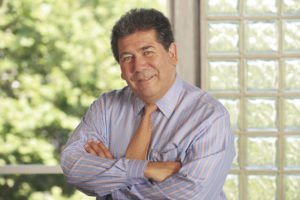 Luis F. Alarcon is a Professor of Civil Engineering at the Catholic University of Chile where has served in a progression of administrative positions.  Currently, he is the director of the Iinterdisciplinary Center for Productive and Sustainable Construction (CIPYCS) and the Production Management Center (GEPUC).
He holds an Engineering degree from the Catholic University of Chile and M. Eng. MSCE and a PhD from UC Berkeley. He has been Visiting Professor at The Ohio State University, Valencia Polytechnic (Spain) and Shimizu Visiting Professor at Stanford University.
He is a founding member of the (IGLC) International Group for Lean Construction and he has been a member of the Board of (CIB) International Council for Research and Innovation in Building and Construction. He is a member of the Panamerican Academy of Engineering and the National Academy of Construction od the USA.
He is the autor of many research papers and several books"Identification and Reduction of Waste in Construction", "Administration of Civil Engineering Projects","Planning and Control of Projects" and "Uncertainty Management in Repetitive Construction Projects using WIP Buffers",  and he is the editor and co-author of the book "Lean Construction".
He has developed research and consultancy for public and private organizations in several areas: Project Risk Modeling, Strategic Planning in the Construction, Lean Construction, Production Management, Improvement of Quality and Productivity.
____________________________________________
Marco Binninger – Weisenburger Bau GmbH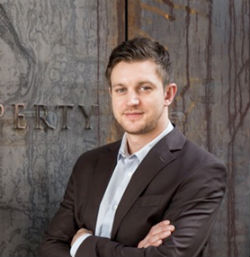 After obtaining his degree in Civil Engineering at the Karlsruhe Institute of Technology Marco Binninger got to know closer the lean philosophy at Porsche Consulting.
In 2012 he started implementing the lean idea at the general construction company weisenburger bau in Germany. In 2015-2016 Marco Binninger worked abroad in Estonia as Head of Lean Enterprise in SWISS PROPERTY AS. Currently Marco Binninger works again in the company weisenburger bau in Germany where he's the leader of the continuous improvement team and he is working on the idea of a cross-project and continuous construction process.
Marco Binninger is also finishing his PhD in the field of Takt Planning and Takt Control at at the Karlsruhe Institute of Technology. Since 2015 he is a member of the German Lean Construction Institute (GLCI) and responsible for the Regional Practice Group Karlsruhe.
____________________________________________
Mark Fox – Manufacturing General Manager – Citu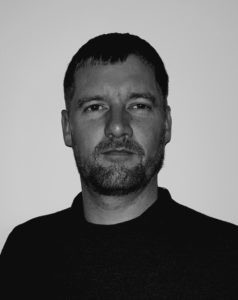 Mark Fox is the Manufacturing General Manager at Citu. He has a real passion for manufacturing more effectively by continually driving improvement through people and process.
A Chartered Manager with Lean Six Sigma qualifications, Mark started in manufacturing as an Apprentice Coachbuilder and has progressed through the ranks from shop floor Team Leader to General Manager.
In 2016 Mark took the opportunity to make a real difference in the construction industry setting up an offsite manufacturing facility in the heart of Leeds City Centre for Citu. Citu's factory started manufacturing in 2018 and plans to double capacity in 2019 and then further double capacity by the end of 2020.
Whilst on this journey it became clear there's no point making something world class in a controlled manufacturing facility to then compromise quality and efficiency applying traditional construction techniques on site. With this in mind Mark and his team created the 'Citu squad', multi skilled fitout teams made up of skilled tradespeople and over 16 apprentices. These teams are directly employed by Citu Manufacturing and today consist of over 60 team members. Having the teams in-house allows us to apply lean techniques and manufacturing concepts to the construction environment.
Citu are now the Principle Designer, Client and Main Contractor. This enables making necessary decisions and changes to ensure efficiency throughout the whole process in 'design for manufacture, erection and fitout' underpinning the production of high performing, low energy buildings.
____________________________________________
Michael Dalsgaard – 3F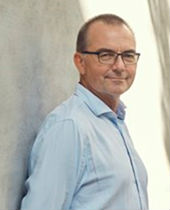 As a carpenter and consultant in 3F (United Federation of Danish Workers), I have since 2010 worked together with The Danish Construction Association (employers' organisation) to develop the Better Bottom Line program. The aim of the program is to optimize the working processes in construction companies within the building and construction sector.
The tools we use in the Better Bottom Line program are obstacle analysis, whiteboard meetings, LPS and not least involvement of employees. Involving the knowledge and competences of employees are crucial factors both before starting a project and continuously during whiteboard meetings held on the construction site with employees and management.
Approximately 120 companies have participated in the Better Bottom Line program since the start in 2010 until August 2018, where the program ended. The companies continuing with the tools and working methods have obtained good economic results, satisfied employees and last but not least a much better working environment.
The results from the Better Bottom Line program have been so good that 3F and The Danish Construction Association have chosen to continue the co-operation. The new program is called BYGEFFEKT.NU.
More information: www.bedrebundlinje.dk  and www.bygeffekt.nu
____________________________________________
Paul Sexton – Managing Director – SCEG Ltd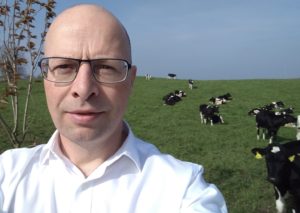 Paul is interested in the design, management and effective delivery of all types of Structural, Civil and Facade Engineering works; and in applying the theory and practice of lean and design thinking philosophies along with modern technologies to achieve better outcomes for clients and all concerned.
Paul's vision for the Construction Industry is the mantra: "Better Faster Cheaper … Together" developed during my time working to help establish the Lean Construction Institute (LCI) Ireland Community of Practice (CoP).
Paul's vision for SCEG LTD is simply the motto: "Together we can do anything".
Specialties and interests:
– Lean Thinking
– Design Thinking
– All things 'BIM' related, including various ICT, h/w & s/w tools
– Structural & Civil Engineering
– Temporary Works & Construction Access
– Façade Engineering & Building Envelope Technologies
– Building Inspection/Appraisal from a Structural Perspective
____________________________________________
Paz Arroyo – DPR Construction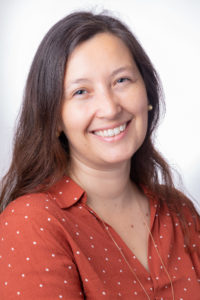 Paz Arroyo holds a PhD in civil and environmental engineering from University of California, Berkeley. She has expertise on both teaching and implementing the Choosing By Advantages (CBA) decision-making system internationally for design and construction decisions involving diverse AEC stakeholders. Dr. Arroyo has taught Lean construction, and has delivered several workshops internationally about CBA. She has consulted large construction projects while working at LeanProject Consulting. She has published papers at several International Group for Lean Construction (IGLC) conferences, and at peer reviewed journals on CBA. Currently, Dr. Arroyo lives in California, she is a Quality Leader at DPR Construction and she is an adjunct professor in the school of engineering at Catholic University of Chile. Dr. Arroyo is also cofounder of CollabDecisions a platform to share knowledge on how to make collaborative decisions. Her research interests are collaboration, decision-making, quality, lean, and sustainability in construction projects.
____________________________________________
Randi Christensen – Lean, Value Management and Innovation Manager – COWI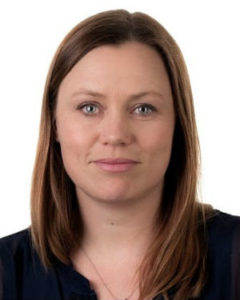 Randi is an experienced Project Manager with the ability to get a strategic overview to ensure a management and organisation supporting efficient delivery of services. With one leg in research and another in project management in the construction industry she enables development and progress by pragmatic implementing lean theories, tools and techniques. The experiences from practice is then fed back to research and lectures.
Currently she is responsible for implementation of Lean, improvement projects, Value Management Initiatives plus Innovation at Lean Manager at Lower Thames Crossing, a £5bn infrastructure project in London including the world's third biggest bored tunnel. The work is cross disciplinary and across hierarchies of the fully integrated project team across JV Partners and Highways England.
Beside this she is a co-founder of Collab Decisions, which have as a purpose to bring more collaboration and inclusiveness into decision making in the construction industry.
____________________________________________
Raúl Eyzaguirre – COSAPI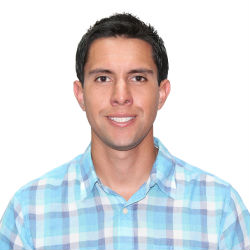 Raúl holds a Civil Engineer degree from the Catholic University of Peru (PUCP) and is a Certified in Virtual Design & Construction (VDC) by the CIFE (Center for Integrated Facility Engineering) of Stanford University.
Raúl is the VP of the BIM Peruvian Committee and member of the "Technical Sub-Committee of organization of information about construction works" in the National Quality Institute (INACAL).
Raúl has 7 years of experience in the construction industry, of which 4 have been oriented to the management of projects enhanced by Lean thinking, the VDC methodology and the use of BIM tools during the design and construction stages of the projects.
Raúl had the opportunity to participate in very challenging projects in Peru, like "Banco de la Nacion", which is the tallest building in Peru and the "Remodeling the Center National Sports (VIDENA)" for the Lima Pan-American Games 2019. He also enjoys sharing his knowledge to undergraduate students through BIM classes in Catholic University of Peru (PUCP) and to different postgraduate students of the Peruvian construction industry through the BIM Management Program in the Peruvian University of Applied Sciences (UPC).
Currently Raúl is the corporate leader of the VDC Department in COSAPI, leading the VDC implementation and digital transformation in the projects.
Raúl firmly believes that the key to the success of projects is in people and their integration, he always stay open to new ideas, technologies and work methodologies, with a quick adaptation to change, always ready to learn and share new knowledge and experiences, convinced of the work in team and collaborative, and always looking for new challenges that test my abilities.
____________________________________________
Roar Fosse – Head of Department BIM & VDC – Skanska Norway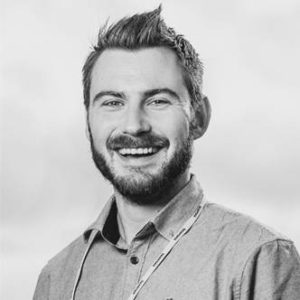 Roar is passionate about supporting project teams with modern ways of working by aligning lean process thinking with BIM-related technology advancements. He completed his master's degree on applying lean principles to improve on-site construction work, but started his Skanska career as a BIM coordinator.
After a few assignments of lean-related efforts, he was able to combine the two as part of a strategic group developing a new framework for modern collaborative project practices, henceforth known as Virtual Design and Construction (VDC).
In addition to advancing practices in Skanska Norway, Roar is also active on arenas across the industry through being a board member of LCNO (Norway's equivalent of LCI) and DKT (one of Norway's biggest conferences on digitalization in construction), as well as being a frequent guest speaker and master thesis advisor at the Norwegian University of Science and Technology.
____________________________________________
Simon Caklais – Managing Director – Gilbert & Goode Ltd.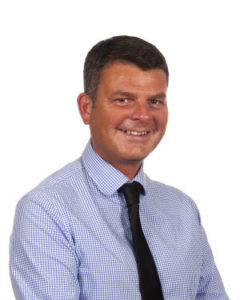 Simon is a Chartered Construction Manager with over 30 years' experience in the Construction Industry, managing major capital investment portfolios, programmes and projects, as well as leading the strategic development and operations of construction businesses.
Simon is currently the Managing Director of Gilbert & Goode Ltd, a Cornish Building Contractor and Development Company, who are undergoing lean transformational change in order to improve the productivity, performance and profitability of the business, which should also see it being the first construction sector company worldwide to attain the new ISO 18404 standard in Lean & Six Sigma.
As a former Head of Projects for BAA, Simon has been at the forefront of industry innovation and best practice, from the time Rethinking Construction was launched under the leadership of BAA's then CEO Sir John Egan, and he has pioneered a number of progressive industry initiatives such as: Implementing First and Second Generation Frameworks, developing BAA's Major Project Process, leading off-site manufacturing trials and establishing Heathrow's first Construction Logistics Consolidation Centre.
Simon is also a non-executive Director of the CIOS Local Enterprise Partnership, representing the construction and housebuilding sectors and has been the Chair of the Cornwall Constructing Excellence Hub for the last four years.
____________________________________________
Søren Leth Nielsen – Zephyr Consulting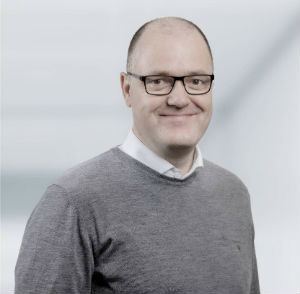 In this session you can expect insights to the development of successful execution for projects; based on a foundation of trust and collaboration. The insights will unfold both good and bad experiences, with perspectives from; strategic, operational and tactical level. Søren Leth Nielsen has more than 25 years of experience within management and development of employees and organisations in a global setting. He works globally within Project Management as a Lean Coach and Trainer of professionals and executives. He has developed and executed concepts within Lean Construction, that have proven to be very successful at both site and project level in projects ranging from $100 million – $6 billion (primarily Renewables and Oil & Gas). The concepts have had significant positive impact on; cost, schedule, risk and safety. He believes in empowering and trusting people. As this combined with focus and transparency, results in continuously high performance. Main reason for the above-mentioned success has been the involvement of both blue-& white-collar workers within the projects and organisations. In general, Søren believes that people wants to do well, when given the opportunity to do so.
____________________________________________
Stan Chiu – AIA – LEED AP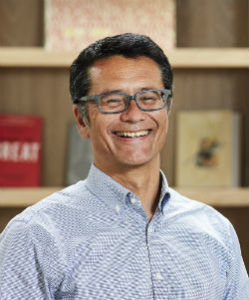 Stan is a principal with more than 25 years' of experience in healthcare and higher education. He is a leader in Lean Design and Integrated Project Delivery (IPD), and has helped develop such core Lean IPD tools as Target Value Design and Set Based Design. His work has received regional and national design awards along with setting new benchmarks for prefabricated assemblies. Stan has lectured at national conferences and authored numerous articles on architecture, healthcare delivery, and Lean Design. His volunteer work includes serving on professional, educational and healthcare boards.
He received a Master of Architecture from the Graduate School of Design at Harvard University, and a Bachelor of Arts from Wesleyan University.
____________________________________________
Steve Savage – General Manager – Citu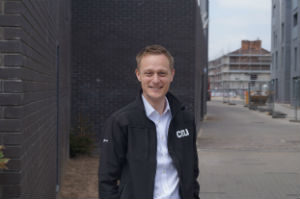 Citu are a multi award-winning sustainable and innovative UK developer tackling climate change head-on by combining lean and passive house principles to provide customer value while helping them to reduce their carbon footprint. Citu's ambition is to be a disrupt or of housing: zero-carbon, innovative, and using cutting edge technology t o create great places to live, work, learn and play. Citu's unique story includes an integrated project delivery model with an off-site manufacturing facility, multi-skilled trade "squads" and much more! You will hear from Citu's Operations Director Steve Savage (formerly BMW Manager) about Citu's purpose and how Citu's Leadership "walk the talk" and build trust to create the Citu 's culture. Steve trained as an electrical and mechanical engineering apprentice before going on to study design and management at university. He worked for BMW for a decade where he oversaw the production of more than two million MINIs at the company's plant in Oxford.
____________________________________________
Dr Steven Ward MCIOB – Project Director – WSP Engineering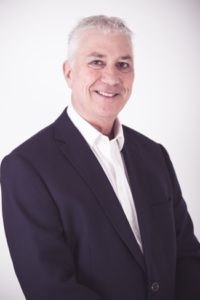 Steven has a lifetime of construction experience beginning as an apprentice carpenter, progressing to chartered builder and achieving a doctorate in civil engineering. His research examines critical success factors for the application of lean thinking within the construction sector.
He understands the industry at a very practical level and has utilised this knowledge to help many organisations successfully apply lean thinking to the design, construction and maintenance of the built environment.
Steven began work with lean in 2001 with Bristol based Pearce Group (now ISG) where he was encouraged to pursue his interest in lean thinking. Collaborative Planning Techniques were developed and applied which resulted in project lead time reductions of 30% in the Hotel & Retail sectors. In 2004, he joined the BRE's Construction Lean Improvement Programme (CLIP) as a master engineer, utilising his ability to practically apply lean thinking to construction. In 2009 Steve began work for the University of Dundee, leading the Scottish Construction Centre's lean programme and working as the academic supervisor for a Knowledge Transfer Partnership (KTP) with a local construction company, in addition to the wider brief of embedding lean thinking within the Scottish Construction Sector.  The three-year KTP resulted in a five-fold increase in profit against a static turnover, an "outstanding" classification from the Technology Strategy Board and a best of the best finalist.
In 2016, Steven's knowledge and experience of lean was examined by the Royal Statistical Society and he achieved ISO 18404 certification at the highest level as "Lean Expert" one of the first in the world to meet this standard.
Steven first worked in Ireland in 2006 at the Intel site and in 2013 led a successful Lean Pilot on behalf of CIF with seven MEP contractors. Steven continues to fully support LCI and the Irish Construction Sector.
A systems thinker, passionate about helping teams and individuals succeed, Steven is leading practitioner of continuous improvement within the construction sector.