2nd July 2019 – The Hogan Suite, Croke Park Stadium
The purpose of industry day is to provide an opportunity to share current best practice and challenges from both local and international projects. Specific keynote speakers and panelists have been identified based on their experience and knowledge of Lean Project Delivery both locally and Internationally.
The theme of Industry Day is Lean Leadership, Culture and Team Building. You will hear from local and international thought leaders and practitioners in lean through a mixture of focused Ted Talk style multi-media keynote presentations, panel discussions and Q&A. The "Godparents" of the IGLC community will share the origins of lean construction and where the latest thinking and developments are heading. In addition, leaders from all levels of project delivery – incl. CEOs, Project Managers, Site Managers/Superintendents, Trades and Lean Coaches – will share their roles in building successful project teams, creating lean cultures, and how they have overcome lean implementation challenges and resistance to new ways of working. Industry day will also include case studies from local and international projects.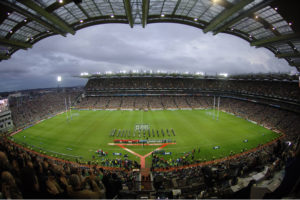 The IGLC Industry Day will attract senior-level executives and decision-makers from the Irish and International AECFM community to create an environment in which to network, do business and access knowledge on the latest developments, trends, strategies and policies relating to the principles of Lean Project Delivery.
The IGLC Industry Day will:
Create a platform to showcase the Irish & International AECFM sector and to highlight operational excellence in the sector.
Lead the way in current design and construction best project delivery practices including metrics and forms of contract to support project teams.
Establish a forum to showcase what Ireland has to offer and to share, network & engage with key national & international companies and technologies.
Discuss, learn & develop the next steps for leading and creating the right culture in organisations with global aspirations & ambitions. Engage with individuals and companies at the next level of capability in Irish AECFM.
Act as a benchmark towards measurable progress towards operational excellence in the International AECFM community.
Bring together an International community of like-minded individuals to openly discuss the philosophy that pursues the continuous development of the AECFM sector.
To facilitate a communications medium and allow sharing of knowledge/learning with construction users, suppliers, researchers, etc.
To position Ireland as a recognised leader in Lean Project Delivery globally through the performance of the AECFM community.
This is very much a one-day event designed to bring together the International and Irish AECFM communities to openly discuss the challenges, benefits and latest developments in Lean Project Delivery.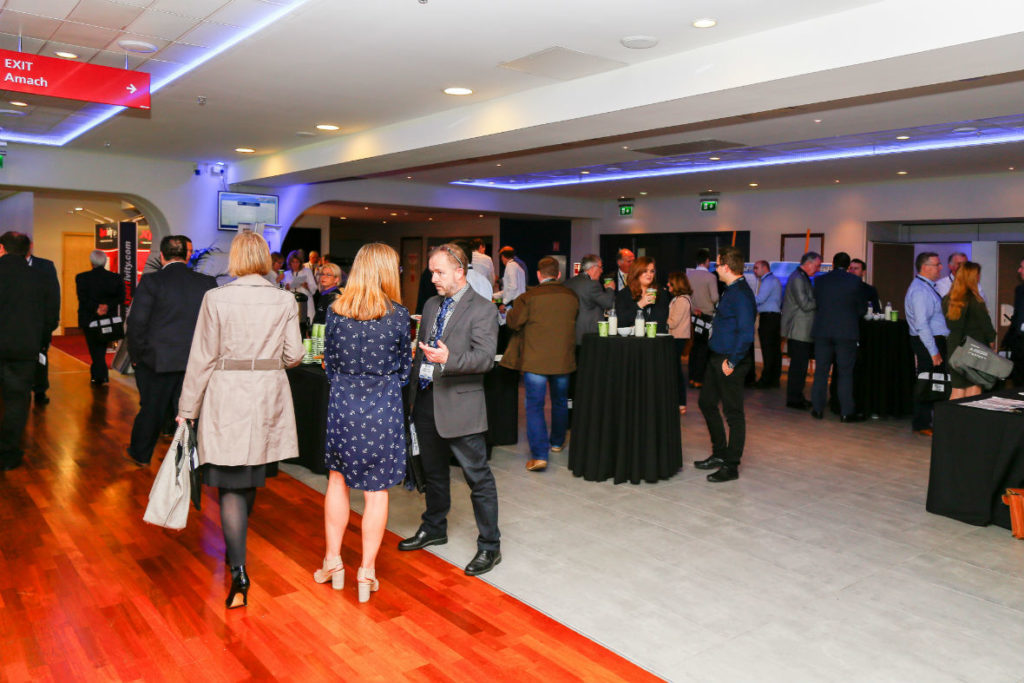 Industry Day Plenary Keynotes, Panel Discussions & Case Studies followed by a tour of Croke Park for the international delegates
Industry Day structure will include: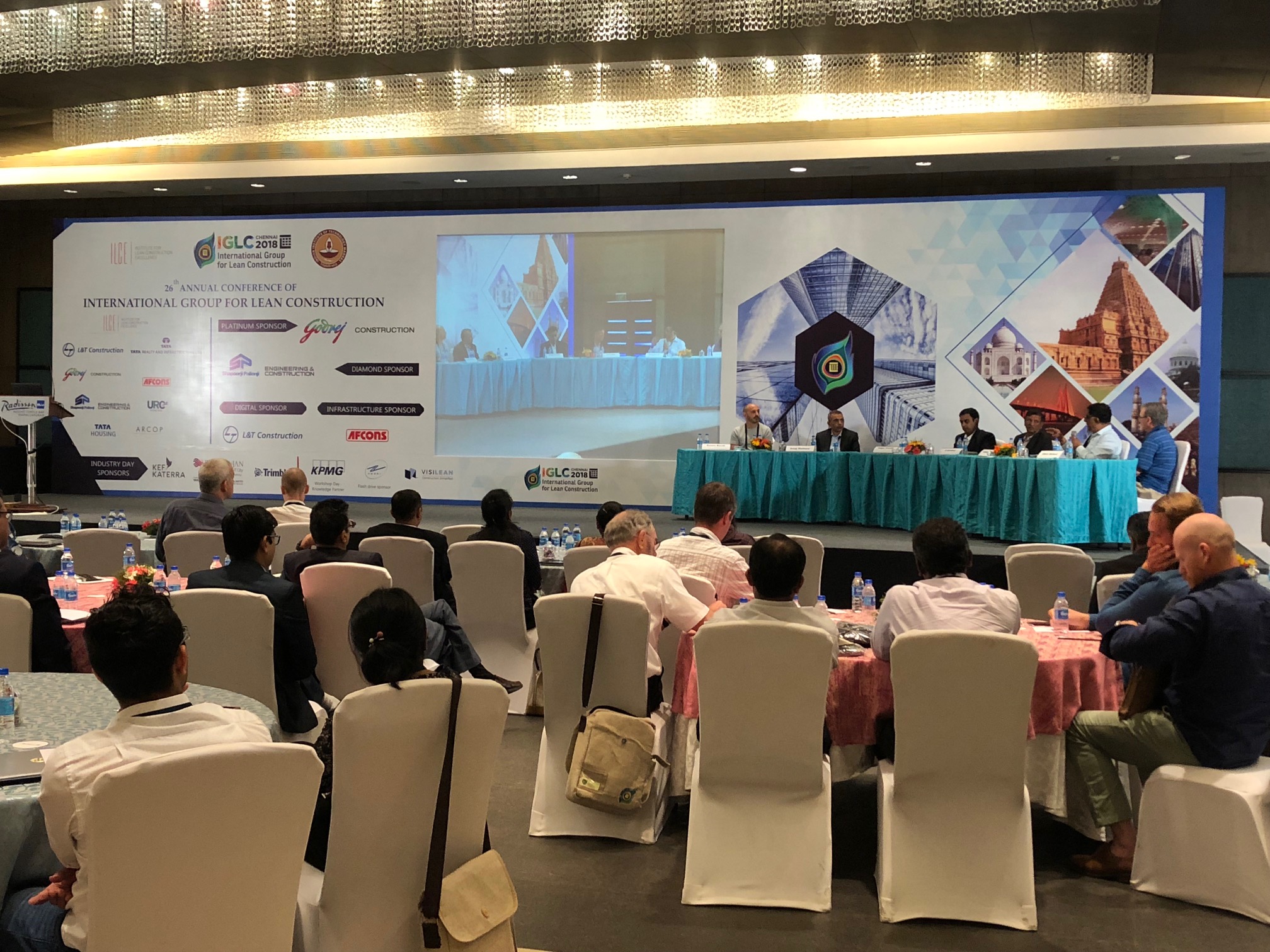 Opening welcome addresses by
Minister of Irish Government
Richard Fitzpatrick LCi Chairperson
Why, where & what – Panel Discussion (IGLC Thought Leaders) on the origins and future of Lean Project Delivery
How – C-Level Presentations on Lean Leadership & Culture
How – Enabling lean through leadership (Local & International Leaders)
How –Trade squads & off-site (but close-by pre-manufacturing)
How – Engaging the workforce through lean: A Danish Union & Employer Association Training Programme
How – Are people the missing link for success within execution?
How – people engagement panel discussion
How & what – Lean coaches – starting & sustaining success panel discussion
What – Local & International Case Studies
Los Angeles World Airport – Lean on a major infrastructure project
Value based contracts – An innovative Norwiegan approach to contracts
BMW – Takt Planning
Skanska Norway – Virtual Design and Construction (VDC)
Local case studies

What – case study panel discussion
Next steps – Takeaways and plus/deltas
---
Keynote Speakers will include……
Cynthia C.Y. Tsao, Ph.D. – Navilean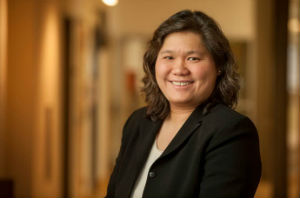 Since 1997, Cynthia collaborates with fellow educators and researchers in academia and practice to help the Owner-Architect-Engineer-Contractor (OAEC) industry understand and leverage Lean Project Delivery to dramatically improve project outcomes and thus, better serve society. As a lean coach, she guides companies and project teams in Project Team Alignment, Project Decision Making, Design Management, Knowledge Management, and Collaborating with Trade Partners. With an eye for making explicit the handoffs of work between project participants, Cynthia uses her expertise in product-process design integration to help teams transform complex design problems into ones that are easier to manage and construct. She also helps companies and project teams sustain their lean journeys by figuring out how to efficiently use and enhance team member capabilities to foster a culture of continuous learning and improvement.
____________________________________________
Glenn Ballard – University of California Berkeley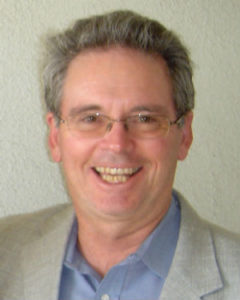 Glenn has 44 years experience in the construction industry, as craftworker, project engineer, internal management consultant, external management consultant, educator and researcher. Glenn led development of the Last Planner System of production planning and control, now in widespread use throughout the world, adapted target costing for capital projects, and co-founded both the International Group for Lean Construction and the Lean Construction Institute. He has numerous publications on construction project management. His current research interests are in the areas of safety (the importance of psychological safety in preventing injuries) and cost modeling (creating the building information model from the voice of the customer).
____________________________________________
Prof. Iris D. Tommelein – University of California Berkeley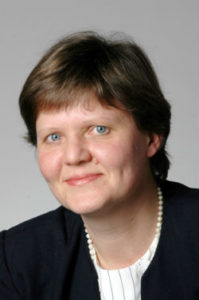 Iris D.Tommelein is Professor of Engineering and Project Management in the Civil and Environmental Engineering Department at UC Berkeley. She has been researching principles and methods of project-based production management for the architecture-engineering-construction (AEC) industry, which is termed Lean Construction, by teaming up with design specialists, general and specialty contractors, owners and suppliers to increase team performance. Iris is an expert on site logistics, layout, operations, methods design, materials management and supply-chain management. Iris served 4 years on the Executive Committee of ASCE's Technical Council on Computing and Information Technology (TCCIT); she was a member of its Database and Information Management Committee and its Expert Systems and Artificial Intelligence Committee. She is a member of the Construction Division's Construction Research Council. Iris served 3 years as the Secretary General of the IGLC. At different times she has also served on the Board of Directors of the Lean Construction Institute (LCI). The ASCE recognised her with the 2012 Walter L. Huber Civil Engineering Prize and the 2014 Peurifoy Construction Research Award. LCI recognised her as an individual who has moved the design and construction industry forward in embracing and implementing Lean tools and techniques on capital projects with the 2015 Lean Pioneer Award.
____________________________________________
Luis F. Alarcon – Catholic University of Chile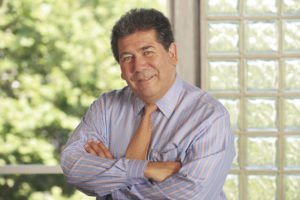 Luis F. Alarcon is a Professor of Civil Engineering at the Catholic University of Chile where has served in a progression of administrative positions.  Currently, he is the director of the Iinterdisciplinary Center for Productive and Sustainable Construction (CIPYCS) and the Production Management Center (GEPUC).
He holds an Engineering degree from the Catholic University of Chile and M. Eng. MSCE and a PhD from UC Berkeley. He has been Visiting Professor at The Ohio State University, Valencia Polytechnic (Spain) and Shimizu Visiting Professor at Stanford University.
He is a founding member of the (IGLC) International Group for Lean Construction and he has been a member of the Board of (CIB) International Council for Research and Innovation in Building and Construction. He is a member of the Panamerican Academy of Engineering and the National Academy of Construction od the USA.
He is the autor of many research papers and several books"Identification and Reduction of Waste in Construction", "Administration of Civil Engineering Projects","Planning and Control of Projects" and "Uncertainty Management in Repetitive Construction Projects using WIP Buffers",  and he is the editor and co-author of the book "Lean Construction".
He has developed research and consultancy for public and private organizations in several areas: Project Risk Modeling, Strategic Planning in the Construction, Lean Construction, Production Management, Improvement of Quality and Productivity.
____________________________________________
Søren Leth Nielsen – Zephyr Consulting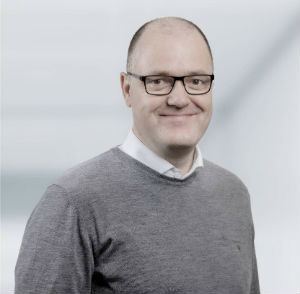 In this session you can expect insights to the development of successful execution for projects; based on a foundation of trust and collaboration. The insights will unfold both good and bad experiences, with perspectives from; strategic, operational and tactical level. Søren Leth Nielsen has more than 25 years of experience within management and development of employees and organisations in a global setting. He works globally within Project Management as a Lean Coach and Trainer of professionals and executives. He has developed and executed concepts within Lean Construction, that have proven to be very successful at both site and project level in projects ranging from $100 million – $6 billion (primarily Renewables and Oil & Gas). The concepts have had significant positive impact on; cost, schedule, risk and safety. He believes in empowering and trusting people. As this combined with focus and transparency, results in continuously high performance. Main reason for the above-mentioned success has been the involvement of both blue-& white-collar workers within the projects and organisations. In general, Søren believes that people wants to do well, when given the opportunity to do so.
____________________________________________
Steve Savage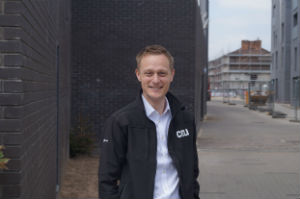 Citu are a multi award-winning sustainable and innovative UK developer tackling climate change head-on by combining lean and passive house principles to provide customer value while helping them to reduce their carbon footprint. Citu's ambition is to be a disrupt or of housing: zero-carbon, innovative, and using cutting edge technology to create great places to live, work, learn and play. Citu's unique story includes an integrated project delivery model with an off-site manufacturing facility, multi-skilled trade "squads" and much more! You will hear from Citu's Operations Director Steve Savage (formerly BMW Manager) about Citu's purpose and how Citu's Leadership "walk the talk" and build trust to create the Citu's culture. Steve trained as an electrical and mechanical engineering apprentice before going on to study design and management at university. He worked for BMW for a decade where he oversaw the production of more than two million MINIs at the company's plant in Oxford.