DPR Construction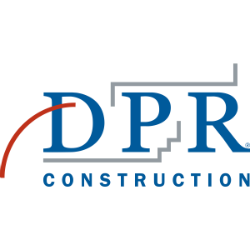 DPR Construction has executed $750 million in mission critical facilities in Europe since 2010 and $3.4 billion world-wide in the last five years. With projects in Sweden, Finland, Denmark, Germany, the Netherlands and the UK, DPR's European headquarters opened its doors in Amsterdam January 2018. Specialising in technically sophisticated commercial markets, DPR prioritises predictable outcomes, innovative processes, technical expertise and safety on all our jobsites. We work to make every project the very best experience for our owner, architect, engineer and trade partners.
_________________________________________
Refine Projects AG

Refine Projects was launched by Claus Nesensohn and Bülent Yildiz in 2015 in Stuttgart, Germany with the vision to transform the construction industry to a place where everyone is collaborating and creating value. Today, the lean construction consulting firm has 19 employees, a second office in Zurich, Switzerland, and a growing global client-base, from architects to mechanical engineers, general contractors, owners and more. In addition to his role as co-founder and CEO, Claus Nesensohn was appointed as professor of lean construction and project management at the University of Applied Sciences Stuttgart in 2018, since then teaching and inspiring the next generation to successfully integrate lean principles into their future lives and projects.
For more information, please visit the Refine Projects website.
_________________________________________
WSP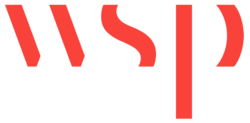 WSP: Helping your people to deliver more
A scalable approach to improve your team's capabilities
WSP's Continuous Improvement team can help by:
Diagnosing performance issues.
Leading teams through collaborative identification and delivery of solutions.
Establishing a Lean culture through full project, programme and organisational transformations.
Transformation programmes that harness Collaboration, Innovation and Continuous Improvement
Our approach, developed in accordance with BS ISO18404:2015, allows us to baseline organisational maturity and develop Lean transformation programmes by:
Aligning problem solving with strategic objectives.
Building the architecture for decision making, governance and reporting.
Developing the collaboration between, and continuous improvement skills of your people.
Our scalable approach recognises that full transformation is a serious commitment. It's designed to understand your needs, prioritise efforts and deliver proof of concept improvements that demonstrate the value of our collaborative, developmental approach.
Where we have helped clients find more value
Social Housing Void Refurbishment lead times halved, re-let times reduced by 44% achieving an overall 20% cost reduction as well as environmental waste reductions using Lean techniques on an award-winning project with Dundee CC.
Our Lean Transformation project on the Local Authority Roads maintenance resulted in 400% increase in profit.
Lean pilot with Aberdeenshire and Dumfries & Galloway Councils utilising the Business Improvement Techniques NVQ Diploma leading to a productivity increase of 314% per week of tarmac laid in pot-hole repairs.
Our expertise
Lean Expert, Dr. Steve Ward, supported Gilbert & Goode Ltd (Cornish Main Contractor) to achieve the first organisational accreditation to BS ISO18404:2015 (Lean & Six Sigma) in January 2019.
Paul Ebbs, author of the Facilitators' Guide to the Last Planner® System, has developed a Collaborative Production System that supports teams in planning, managing, monitoring, controlling and reliably delivering activities to meet required objectives whilst facilitating continuous learning, action and improvement.
We provide Lean Foundation & Six Sigma Yellow Belt, Lean Practitioner & Green Belt, Lean Leader & Black Belt training, coaching and support through the delivery of improvements in line with BS ISO18404:2015 and as part of deploying our transformational Continuous Improvement Development Programme.
_________________________________________