1st July 2019 – Dublin Castle
The workshops will be facilitated by internationally recognised experts in Lean Project Delivery from the IGLC Community such as Cynthia Tsao, David Umstot, Hal Macomber, Jason Klous, Christine Pasquire, Glenn Ballard, Alan Mossman, Dean Reed, Leonardo Rischmoller, Atul Khanzode, Paz Arroyo and Annett Schoettle. The workshops are aimed at beginner, intermediate and advanced levels for Owner Representatives, Designers, Construction Managers, Consultants/Trainers, Academics and Students. The workshops will use interactive and action based learning through a combination of simulations, exercises, discussions and short presentations on the following topics:
Introduction to Lean Project Delivery
Lean in Construction
Lean in Design
A Simple Framework for Integrating Project Delivery (DPR Construction)
Gemba Walks
Learning, Teaching and Coaching Lea

n Project Delivery

Choosing By Advantages Decision Making System
Value and Purpose
Takt Planning
Un-conference
More details on the workshops and bios for current and additional facilitators will be announced in an upcoming newsletter.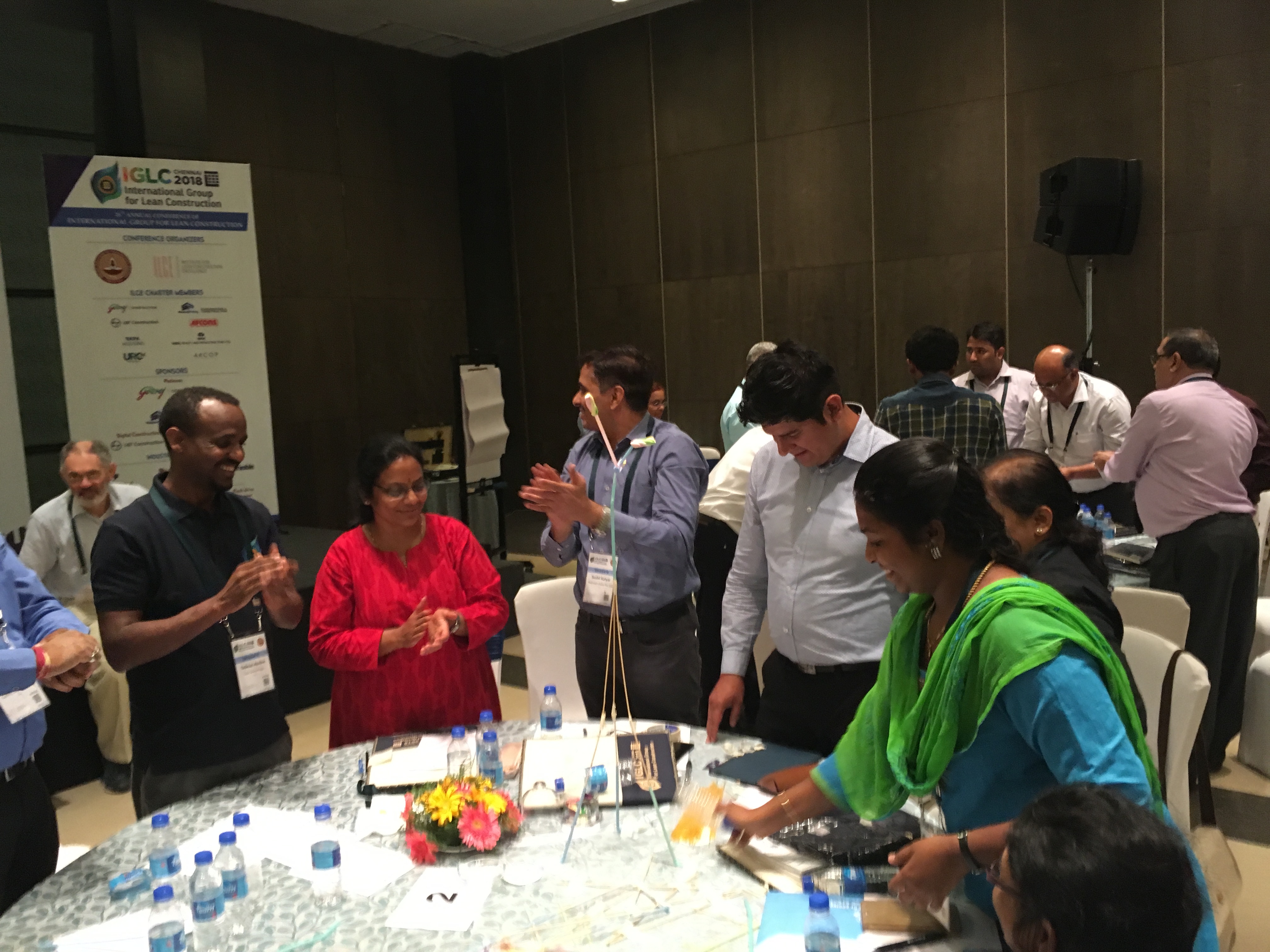 Workshop Day Parallel Structure for IGLC 2019 (subject to change), please click: Workshop Day
Examples of Workshop Day simulations from IGLC 2018 in Chennai, India: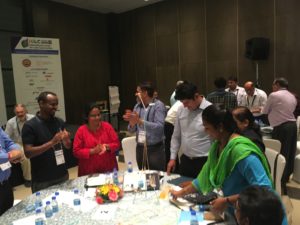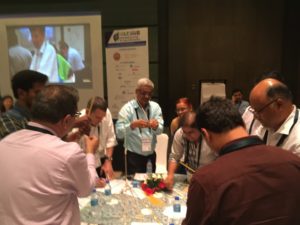 ---
Workshop 1 – Introduction to Lean Project Delivery
Alan Mossman BArch(Hons) MBSc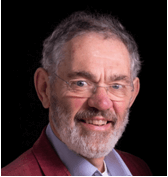 Alan originally trained as an architect and then in management and organisation development.  After working in local government and higher education in a variety of roles, he has worked as a socio-technical systems consultant since 1988, returning to construction in 2001 to apply his knowledge, understanding and skills in design, collaboration, systems thinking, organisation development, variation, quality and lean.
Based in UK, he has coached design and construction teams adopting lean thinking for clients across Europe and in Turkey, Canada, India, South Africa, New Zealand and Australia on a wide range of projects.
In addition to projects in the UK, he is currently assisting students, researchers and faculty at Ecole Centrale de Lille in France get to grips with both lean construction and 'Construction 4.0', supporting the development of lean construction in Italy and helping a Belgian company assess their implementation of the Last Planner System.
He was a founding member of the LCI (US) Education Committee developing Lean, Last Planner, Integrated Project Delivery, Target Value Design and Big Room training packages for use by LCI Communities of Practice and others.
Alan has published papers on Lean Construction, Last Planner, Integrated Project Delivery, Target Value Design and Construction Logistics.
Managing Director of The Change Business Ltd, a lean design and lean construction consultancy registered in the UK, Alan is active in local politics, a keen gardener, loves to sing and enjoys walking in the hills and valleys around his home in the Cotswolds.
_________________________________________________________________
Workshop 2 – Lean in Construction
_________________________________________________________________
Workshop 3 – Lean in Design
_________________________________________________________________
Workshop 4 – A Simple Framework for Integrating Project Delivery (DPR Construction)
_________________________________________________________________
Workshop 5 – Learning, Teaching and Coaching Lean Project Delivery
Cynthia C.Y. Tsao, Ph.D. – Navilean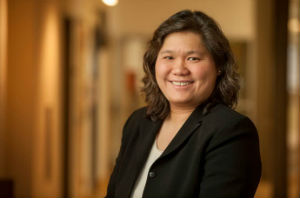 Since 1997, Cynthia collaborates with fellow educators and researchers in academia and practice to help the Owner-Architect-Engineer-Contractor (OAEC) industry understand and leverage Lean Project Delivery to dramatically improve project outcomes and thus, better serve society. As a lean coach, she guides companies and project teams in Project Team Alignment, Project Decision Making, Design Management, Knowledge Management, and Collaborating with Trade Partners. With an eye for making explicit the handoffs of work between project participants, Cynthia uses her expertise in product-process design integration to help teams transform complex design problems into ones that are easier to manage and construct. She also helps companies and project teams sustain their lean journeys by figuring out how to efficiently use and enhance team member capabilities to foster a culture of continuous learning and improvement.
_________________________________________________________________
Workshop 6 – Collaborative Decisions Using Choosing By Advantages
Annett Schöttle – Refine Projects AG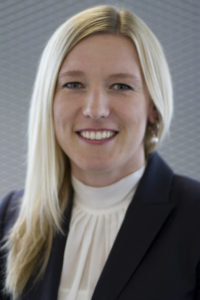 Annett Schöttle is a passionate researcher in the area of collaboration in the public construction sector, specialized in the topics incentive systems, tendering, decisions-making, inclusiveness, and Lean construction with several published papers. She is in the end phase of her PhD at Karlsruhe Institute of Technology (KIT) and senior consultant at Refine Projects AG, helping project teams to understand and implement Lean as well as moderating weekly Last Planner meetings, pull planning sessions, and training workshops in the design and construction phase. She is also trainer for the decision-making method Choosing by Advantages; developed concepts for organizations to implement and train CBA worldwide. Moreover, Annett is one of the founders and co-director of the non-profit organization CollabDecisions which is a platform to share knowledge and experience as well as to drive research regarding collaborative decision-making in the construction industry and to inspire teams to develop an effective and inclusive decision-making process.
_________________________________________________________________
Workshop 7 – Value and Purpose
_________________________________________________________________
Workshop 8 – Takt Planning
Janosch Dlouhy – M.Eng. Can. PHD – BMW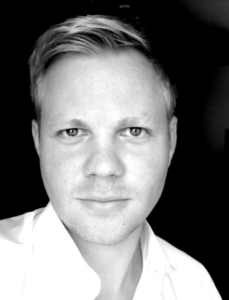 Since 2013 Janosch Dlouhy is charge of the implementation of Lean Construction, Lean Design and Lean Equipment in the Construction Department of the BMW Group. While working on his doctoral thesis at the Karlsruher Institut für Technologie (KIT) with the topic Taktplanning and Taktcontrol he was Supervisor of 36 Bachelor and Masterthesis and Mentor of the Recherarch Team "Team Lean". His doctoral father is Prof. Sehrvin Haghsheno.
In the German Lean Construction Institute (GLCI) he is responsible for the group based in Munich. His master-thesis set foundations in Taktplanning and Taktcontrol and was honoured with the AGI Price in Aachen. He is one of four founders of the software start-up TaktPlan.
_________________________________________________________________
Marco Binninger – weisenburger bau gmbh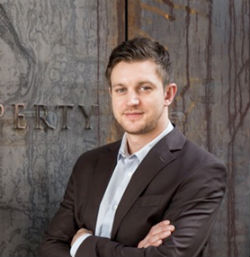 After obtaining his degree in Civil Engineering at the Karlsruhe Institute of Technology Marco Binninger got to know closer the lean philosophy at Porsche Consulting.
In 2012 he started implementing the lean idea at the general construction company weisenburger bau in Germany. In 2015-2016 Marco Binninger worked abroad in Estonia as Head of Lean Enterprise in SWISS PROPERTY AS. Currently Marco Binninger works again in the company weisenburger bau in Germany where he's the leader of the continuous improvement team and he is working on the idea of a cross-project and continuous construction process.
Marco Binninger is also finishing his PhD in the field of Takt Planning and Takt Control at at the Karlsruhe Institute of Technology. Since 2015 he is a member of the German Lean Construction Institute (GLCI) and responsible for the Regional Practice Group Karlsruhe.
_________________________________________________________________