1st July 2019 – Dublin Castle
The workshops will be facilitated by internationally recognised experts in Lean Project Delivery from the IGLC Community such as Cynthia Tsao, David Umstot, Hal Macomber, Jason Klous, Christine Pasquire, Glenn Ballard, Alan Mossman, Dean Reed, Leonardo Rischmoller, Atul Khanzode, Paz Arroyo and Annett Schoettle. The workshops are aimed at beginner, intermediate and advanced levels for Owner Representatives, Designers, Construction Managers, Consultants/Trainers, Academics and Students. The workshops will use interactive and action based learning through a combination of simulations, exercises, discussions and short presentations on the following topics:
Introduction to Lean Project Delivery
Lean in Construction
Lean in Design
A Simple Framework for Integrating Project Delivery (DPR Construction)
Gemba Walks

Learning, Teaching and Coaching

Lea

n Project Delivery
Choosing By Advantages Decision Making System
Value and Purpose
Un-conference
More details on the workshops and bios for current and additional facilitators will be announced in an upcoming newsletter.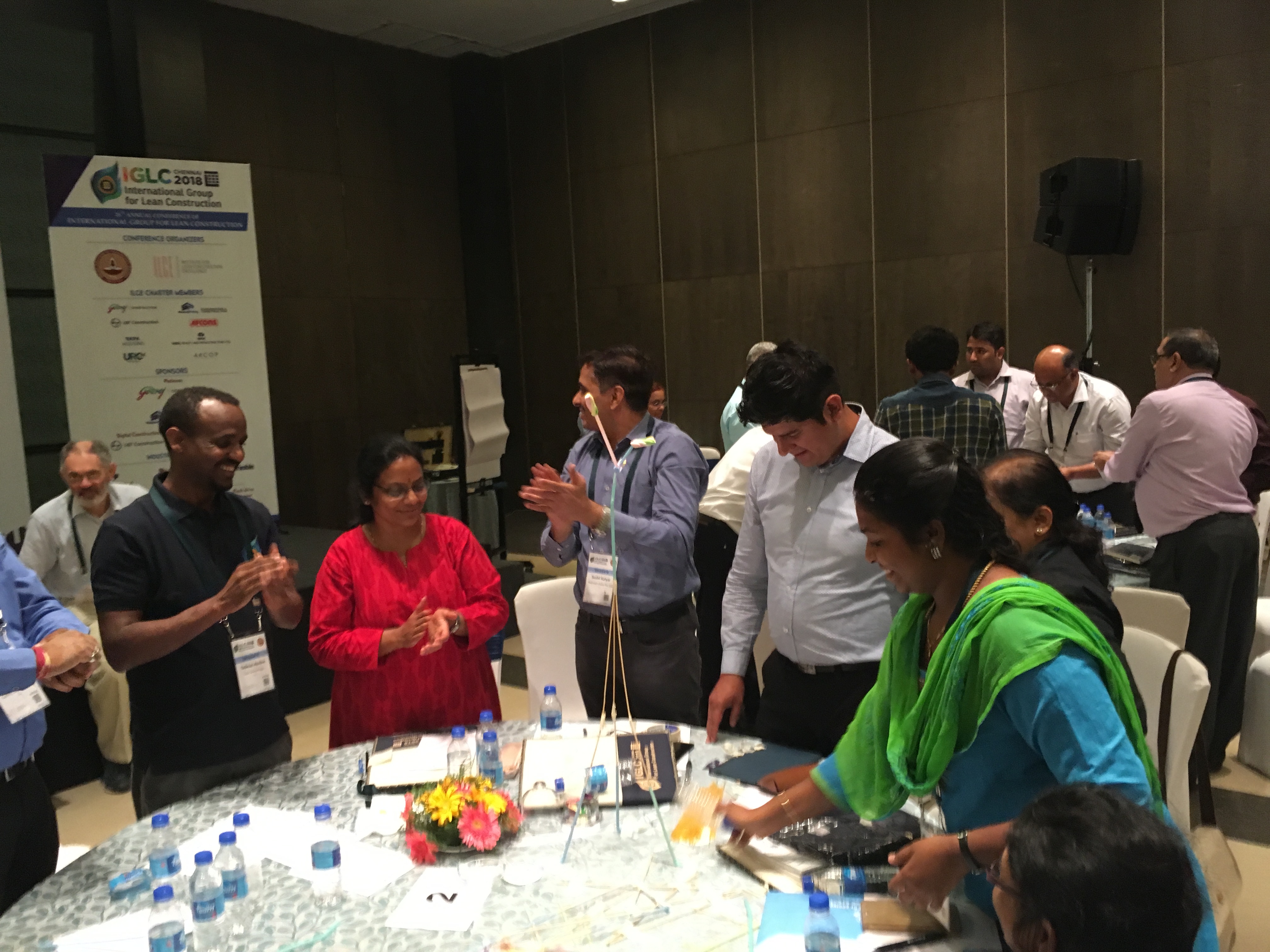 Workshop Day Parallel Structure for IGLC 2019 (subject to change), please click: Workshop Day
Examples of Workshop Day simulations from IGLC 2018 in Chennai, India: