Atul Khanzode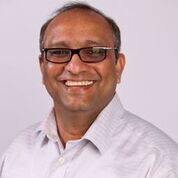 Atul Khanzode leads DPR Construction's Technology and Innovation Group. In this role Atul is responsible for the Virtual Design and Construction (VDC), Operations and Preconstruction Technologies, strategic technology initiatives, Innovation, Research & Development and consulting. Atul collaborates extensively with academia and leading research groups around the world exploring issues related to Integration, Lean Construction and VDC to move the industry forward. Atul is a co-author of Integrating Project Delivery. Atul Khanzode is also a Board Member at WND Ventures where he is responsible for managing the strategic investments and providing mentorship and operational guidance to leadership teams of the portfolio companies. Atul has a Ph.D. in Construction Engineering and Management, focused on Integrated Practice, VDC and Lean Construction, from Stanford University and has a Master's degree in Civil and Environmental Engineering from Duke University.
_____________________________________________________
David Umstot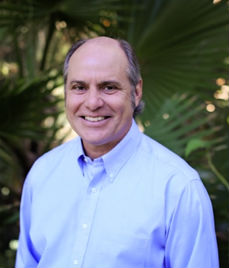 David is an internationally recognised authority in Lean project delivery, program management, facilities management and sustainability. He has seen the industry from 360 degrees as a designer, builder, design-builder, facilities manager, executive, owner and coach and brings a unique perspective on how Lean can transform projects and organisations.  He is a principal of Umstot Project and Facilities Solutions and an associate faculty member at San Diego State University.  He is the lead author of Lean Project Delivery | Building Championship Project Teams.
David has worked with more than 70 organisations coaching owners, developers, builders, designers, and speciality trade contractors in Lean thinking, culture change, and continuous improvement as part of the company's core offerings.  David has been involved in projects totalling more than $6.5B in construction value delivered using Lean in the past 5 years.
_____________________________________________________
Dean Reed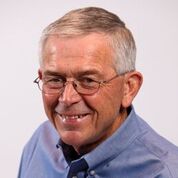 Dean Reed has seen a lot in his 45 years in construction. Having grown up in a construction family, Dean joined the U.S. Peace Corps as a Rural Construction Advisor in West Africa after graduating with a Bachelor's degree in Psychology from the University of California, Santa Cruz. Upon returning home, he went to work with his tools as a Journeyman Carpenter, Welder, and Millwright, before discovering how he could use a computer to help his brother plan and manage large construction projects. His perspective changed dramatically in 1996 when he discovered Lean Construction and Virtual Design & Construction (VDC) together. He brought that new thinking to DPR Construction when he began working there as a Project Planner in 1997. Since that time, Dean has worked tirelessly to help DPR people, owners, designers and trade partners understand and leverage their creative talents to deliver significantly better buildings. He is widely respected within the Lean Construction community in the U.S. and internationally. Dean often speaks at industry events and lectures regularly at Stanford University. He is co-author of Integrating Project Delivery.
_____________________________________________________
Hal Macomber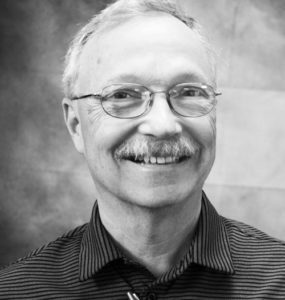 Hal did his first production system project in the summer of 1974 in the butcher department of a supermarket. He followed that with a two-year stint in the operations research department of the Bank of Boston in 1976 – 1978. Hal was selected to study quality and just-in-time production in Japan in the mid 1980's. That began the formal introduction to Lean which spanned numerous industries and professions. Along the way, Hal was introduced to the work of Fernando Flores — first the study of the language-action perspective, then ontological redesign. Those bodies of knowledge coupled to Lean allowed him and his collaborators to make very large scale organizational interventions.
Hal and his wife Rita live in the White Mountains of New Hampshire among many good friends.
_____________________________________________________
Howard Ashcraft – Partner – Hanson Bridgett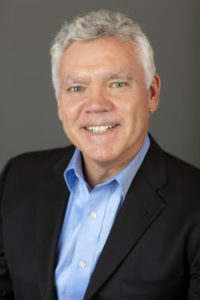 Presentation Title – "Outcome Based Project Delivery: Lean + IPD"
Howard Ashcraft has led in the development and use of Integrated Project Delivery and Building Information Modeling in the United States, Canada and abroad.  Over the past decade, his team has structured over 130 pure IPD projects and worked on many highly-integrated projects.
He co-authored the AIACC's Integrated Project Delivery: A Working Definition, the AIA's IPD Guide and the text, Integrating Project Delivery (Wiley 2017) Integrated Project Delivery: An Action Guide for Leaders (Pankow Foundation 2018) and chaired subcommittees for the National Building Information Modeling Standard (NBIMS).
A partner in the San Francisco law firm of Hanson Bridgett, he is an elected Fellow of the American College of Construction Lawyers, an Honourary Fellow of the Canadian College of Construction Lawyers, a Fellow of the American Bar Foundation and an Honorary Member of AIA California Council.  In addition to his professional practice, he serves as an Adjunct Professor of Civil and Environmental Engineering at Stanford University.
_____________________________________________________
Klaus Lemke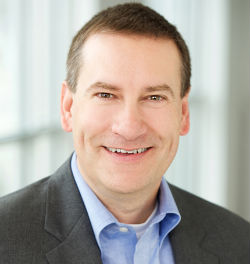 Klaus Lemke is a thought leader in the building industry. His consulting company is the premier partner for those who want to advance their organizations through continuous improvement and respect for people.
Klaus started his career as a structural engineer and EPC project manager in the petroleum industry, where he first learned about Deming's Total Quality Management, partnering and continuous improvement. Switching to general contracting in 1996, Klaus was disappointed with the disconnected, siloed nature of the AEC industry and began looking for a better way. Klaus connected with Greg Howell in 2005 and began applying lean techniques in his own company.
After years of studying lean thinking and practicing lean tactics, Klaus joined LeanProject as Managing Principal. He and his partners have helped countless teams adopt the new behaviors and thinking required to dramatically shorten schedules, reduce cost, increase safety and improve the experience of project work.
Using a humble coaching style while maintaining high expectations for his students, Klaus goes beyond the mechanical, process-oriented side of lean and leverages the human nature behind successful teams and cultural transformation. His ability to connect with people at all levels keeps him in high demand as a speaker, trainer, coach and change agent for his clients.
_____________________________________________________
Marton Marosszey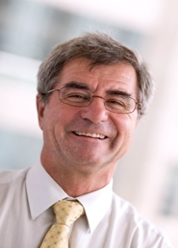 Formerly the Multiplex Professor of Construction Innovation at UNSW, Marton has spent the last 25 years researching construction process improvement in relation to production, safety and quality. He has co-authored 2 major books; Total Construction Management: Lean Quality in Capital Project Delivery was published in 2017. He has been a visiting professor at Virginia Tech, Hong Kong University and the University of Technology Sydney management school. He has been a keynote speaker at national and international conferences and chair of the Australian Construction Achievement Awards judging panel.
Marton's experience spans road maintenance and construction, contract supervision, structural design, construction management, teaching and research. He has worked with clients, designers and constructors to help them leverage lean thinking in their operations in Australia, Canada, Singapore, Malaysia, Hong Kong, the USA and Russia.
He is the cofounder and former national Chair of the Lean Construction Institute of Australia.
_____________________________________________________
Rafael Sacks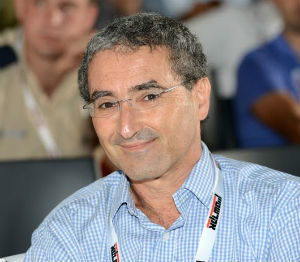 Rafael Sacks is a Professor of  Construction Engineering and Management at the Technion – Israel Institute of Technology. He is the Vice-Dean for Graduate Studies and Research in the Faculty of Civil and Environmental Engineering, and he was Head of Structural Engineering and Construction Management from 2012-2015.
Rafael's research focuses on the synergies of Building Information Modeling (BIM) and Lean Construction. Recent work at the Seskin Virtual Construction Lab at the Technion, which he leads, has included: development of BIM-enabled lean production control systems; statement of the requirements for good work flow in construction and the Construction Flow Index;  semantic enrichment of BIM models using machine-learning and rule-processing, with application to BIM interoperability, model acquisition from point-cloud data, and code-compliance checking.
He is a co-author of the "BIM Handbook", currently in its 3rd edition, and the lead author of a new book on Lean and BIM implementation in construction, "Building Lean, Building BIM: Changing Construction the Tidhar Way". He has a rich record of journal publications and was awarded the ASCE Thomas Fitch Rowland Prize for research in construction management in 2016.
_____________________________________________________
Tom Richert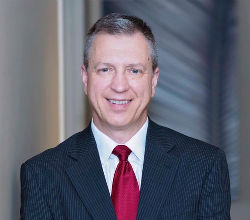 Tom coaches lean transformations at the project team and enterprise levels, primarily for owners, architects, contractors, and suppliers in the building design and construction industry. His approach employs a combination of team-based training with hands-on simulations followed by on-the-job observations and coaching, often on a one-on-one basis.
His current focus is on helping leadership and project teams develop lean practices that align with their shared identities and core purposes. This alignment is fundamental to cultivating the mood of ambition necessary to maintain the rigor lean practices require.
Tom began his work with lean principles in 2000 while working at the Linbeck Group, a founding member of the Lean Construction Institute. He was responsible for leading the implementation of lean practices on two New England projects in 2001 and co-designed and delivered companywide lean training workshops. Previously he was the senior estimator for wastewater and water distribution public works program. His undergraduate degree in architecture is from Washington University. He is the co-author of a paper published by the American Association of Civil Engineers on lean in transportation and has lectured on lean construction at the University of California, Berkeley, and the Wentworth Institute of Technology in Boston. He is a member of the Lean Construction Institute (LCI), as has presented work at past LCI annual conferences. He has facilitated workshops at conferences for Lean Frontiers, the Lean Enterprise Institute, and the Lean Construction Institute; and is a contributor to the Lean Enterprise Institute Lean Post.
_____________________________________________________